Rocky Mountain Audio Fest 2012 • Hot Product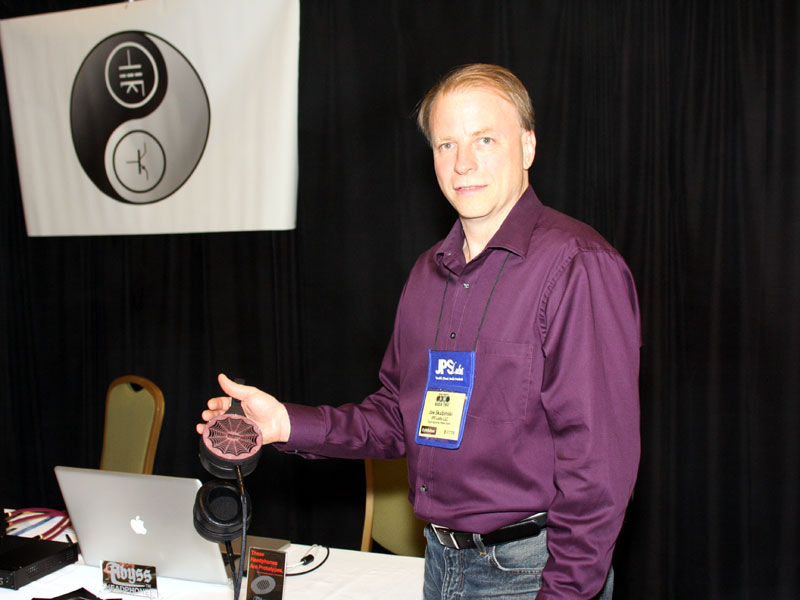 Joe Skubinski is best known for his primary business: making cables under the JPS Labs name. He, along with his sons, has started a new company, Abyss, whose first product is a pair of planar-magnetic headphones.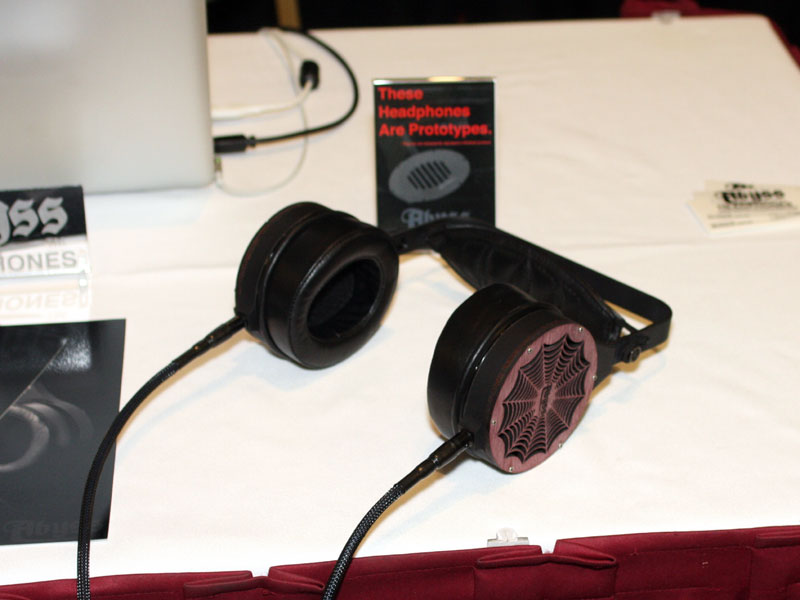 The Abyss AB-1266 is in prototype form, but the projected retail price is $5000 per pair. The 'phone's planar-magnetic drivers were designed by one of Joe's sons, and they are manufactured in-house.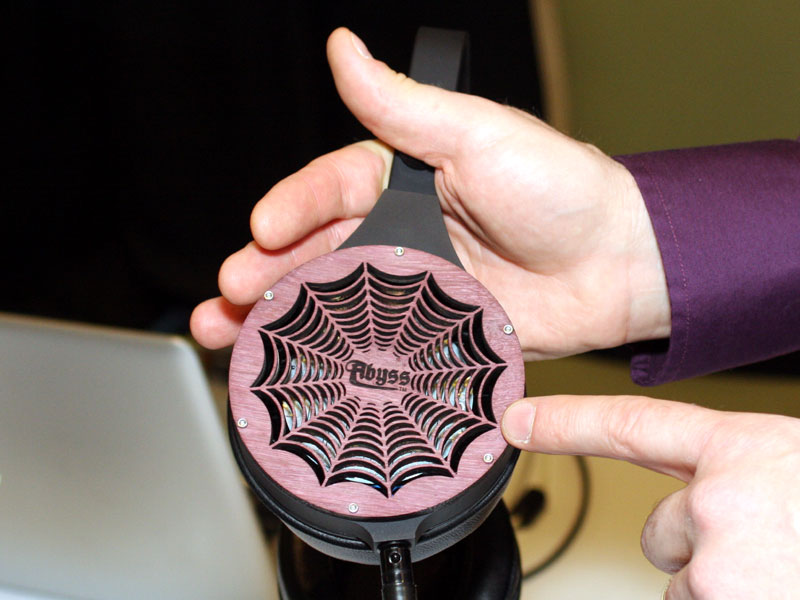 One interesting feature of the AB-1266 is the 'phones' interchangeable driver covers. Abyss will offer an array of replacements in different kinds of wood, giving owners the ability to tailor the sound of their 'phones, not to mention their looks.