Rocky Mountain Audio Fest 2011 • Hot Product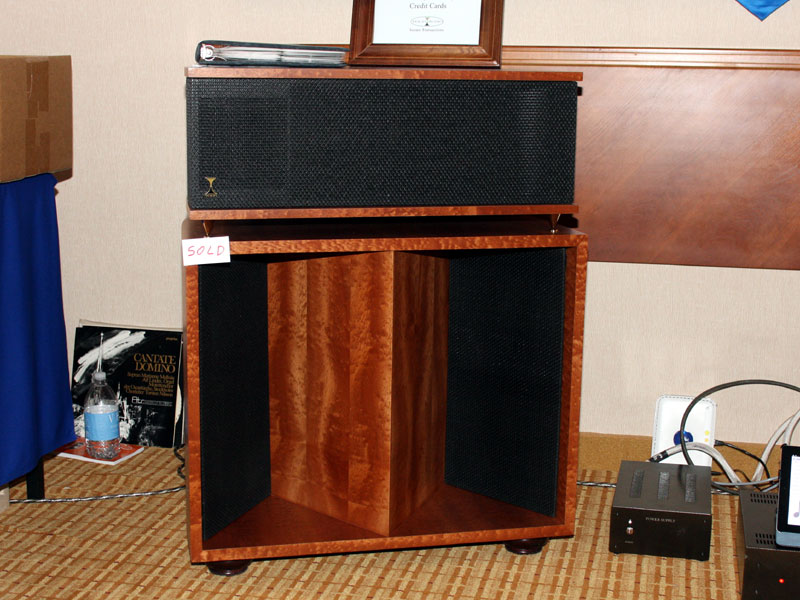 While the Volti Audio Vittora ($10,500/pair) may resemble a Klipschorn or Belle Klipsch, it certainly didn't sound like either one -- or like a horn-loaded speaker, period. It was devoid of the main problem with so many horn-loaded speakers: a midrange that displayed the standard cupped-hands coloration.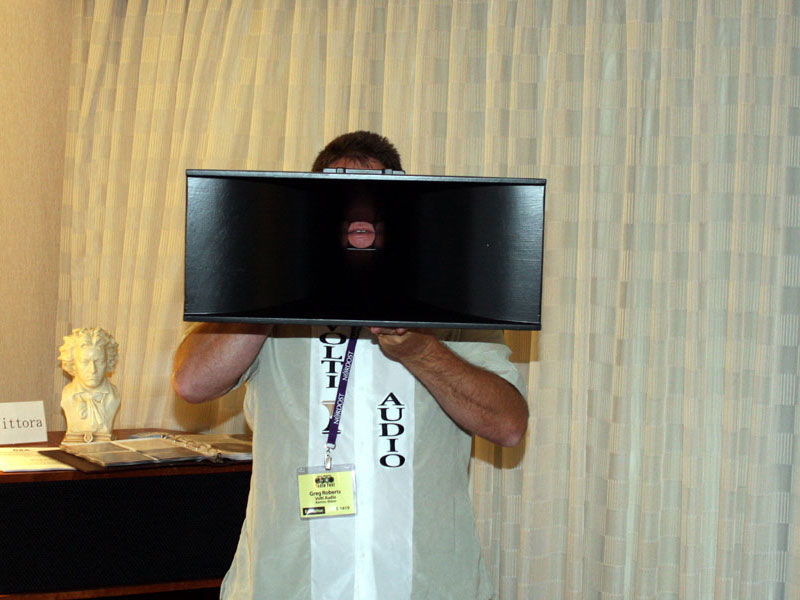 Greg Roberts, the speaker's designer and maker, demonstrated his solution, speaking first through the horn from a Klipschorn and then the one he'd designed and manufactured for the Vittora (shown above). The difference was immediately apparent, his voice losing the honkiness that the Klipsch horn displayed.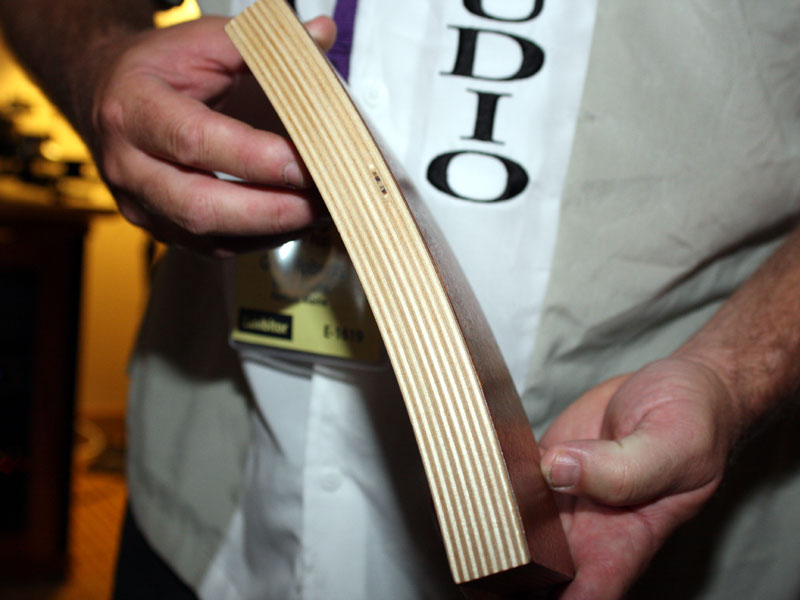 While Greg literally manufacturers each speaker himself in his workshop, the level of craftsmanship is truly impressive -- and professional. One example: to create the rounded back, he uses a vacuum bag to bend multiple layers of birch plywood.
"Volti" is Italian for "turn page," a direction on sheet music for musicians. Turning the page on horn-speaker performance issues is just what the Vittora seems to do.