Rocky Mountain Audio Fest 2011 • Best of Show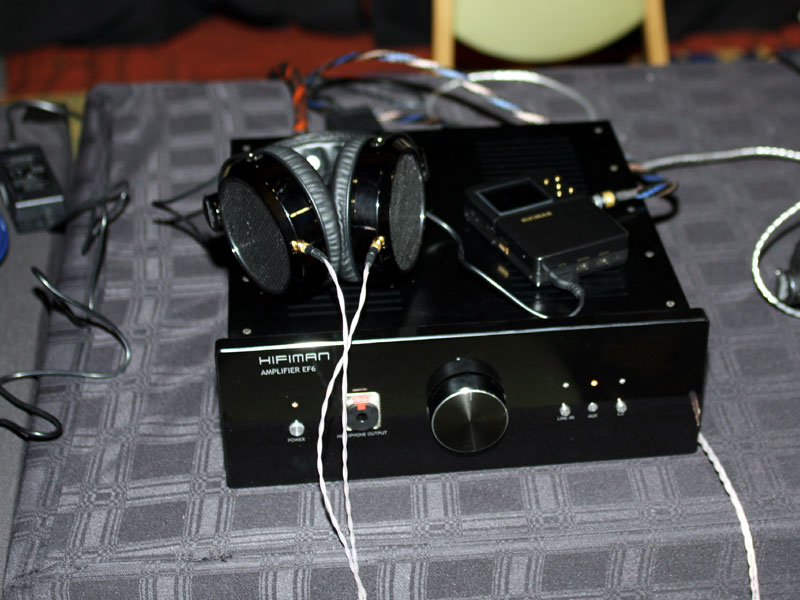 As was the case last year, Headfi.org used the RMAF to hold its CanJam "meet," comprising a mini-show-within-the-show. Here, a personal-listening aficionado can wander and listen for hour upon hour, the siren's song of fully tricked-out headphone systems being too alluring to ignore. The HiFiMan representative used a promise of hearing some Bob Dylan to get us to listen to his top-of-the line system, which included HE-6 headphones ($1199), an HM-801 player ($790) and the brand-new EF-6 amp ($1399), which we profiled in our National Audio Show coverage.
The Dylan was Blonde on Blonde, specifically "Visions of Johanna," and it was astonishingly detailed and pure -- like idealized analog. The source was a ripped-from-CD music file -- nothing special, in other words, and yet the sonic outcome was very special indeed.
© The Audio Beat • Nothing on this site may be reprinted or reused without permission.