Rocky Mountain Audio Fest 2011 • Hot Product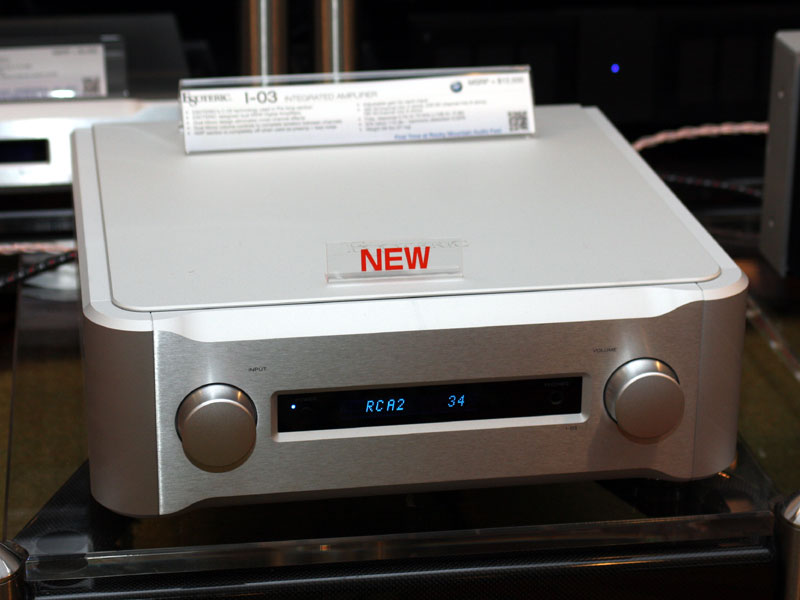 As the sign says, Esoteric's I-03 integrated amp ($12,500) is new; it's also the first integrated from Esoteric and the most economical way to get into Esoteric's electronics line. Internally, the I-03 is divided into five compartments, with each separated from the others to minimize interference between them. The preamp boards are mounted close to the rear connectors. The I-03's power output is 180Wpc at 8 ohms, and like all Esoteric products, its chassis is stout, with the entire unit weighing nearly 70 pounds. The side panels function as heatsinks.
© The Audio Beat • Nothing on this site may be reprinted or reused without permission.