Rocky Mountain Audio Fest 2011 • Hot Product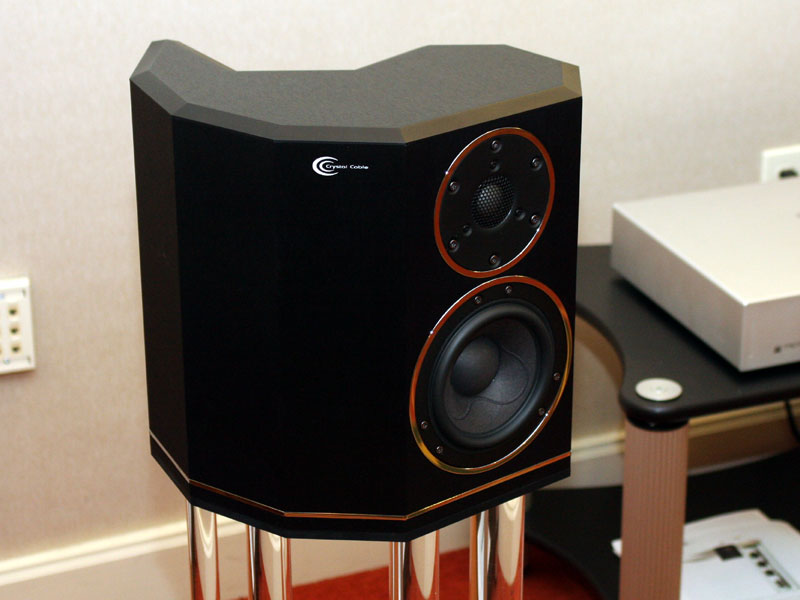 Speakers with aluminum cabinets are increasing, but most of them have traditional boxlike dimensions. Consider, then, the Crystal Cable Arabesque Mini ($25,000/pair with acrylic-and-granite stands), whose shape is anything but boxy. It uses a custom midrange/bass driver along with a beryllium-dome tweeter, but its shape -- resembling a comma, from which it gets its name -- is its most important feature, as it's said to make for a cabinet "free of intrusive resonances and clustering standing waves." Almost to prove this point, Crystal Cable uses no damping inside the cabinet, touting this as a reason for the speaker's fast, open sound.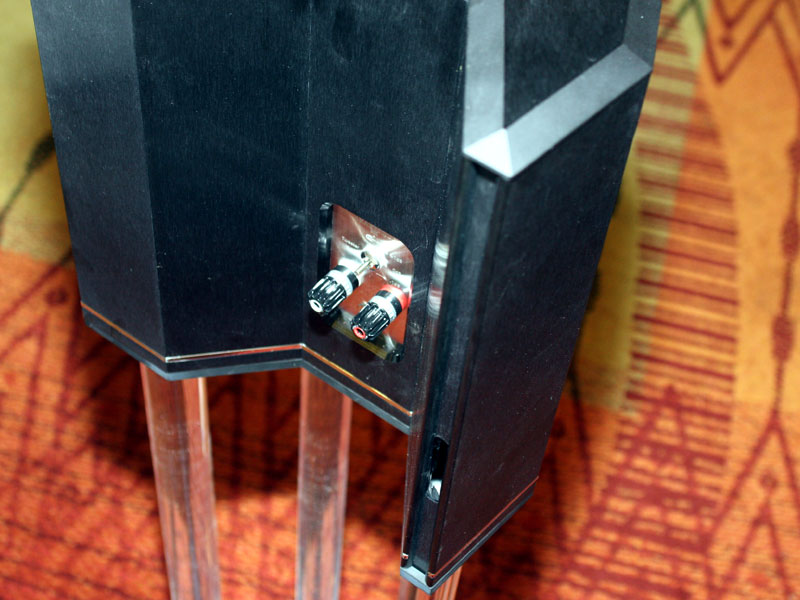 The Arabesque Mini is actually ported, although it's not easy to find the port. (It's the vertical slit in the narrow rear panel.)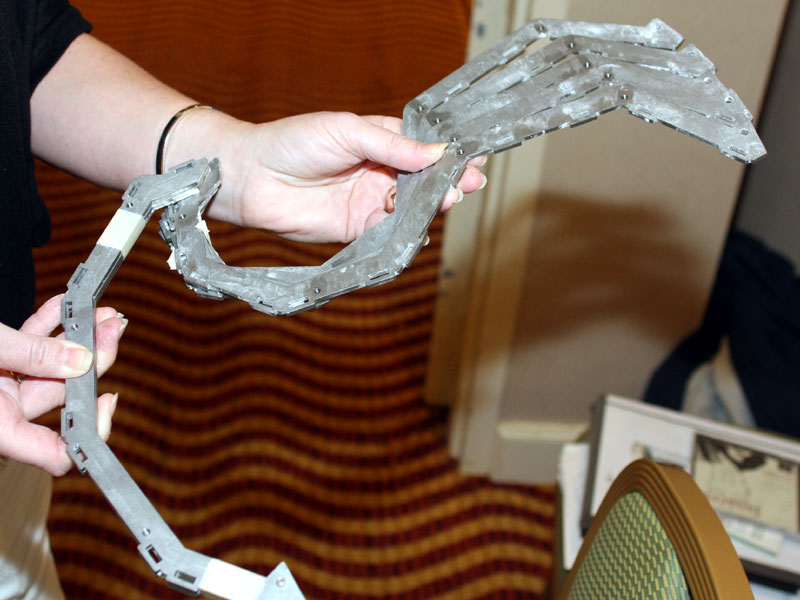 Gabi van der Kley of Crystal Cable said it takes one person three weeks to build just two pairs of the speakers. It's easy to see why construction is so laborious. Internally, the Arabesque Mini is a matrix of machined supports (shown above) that connect the outer plates -- thirteen of them -- with over 200 screws.