Rocky Mountain Audio Fest 2011 • Sounds & Sights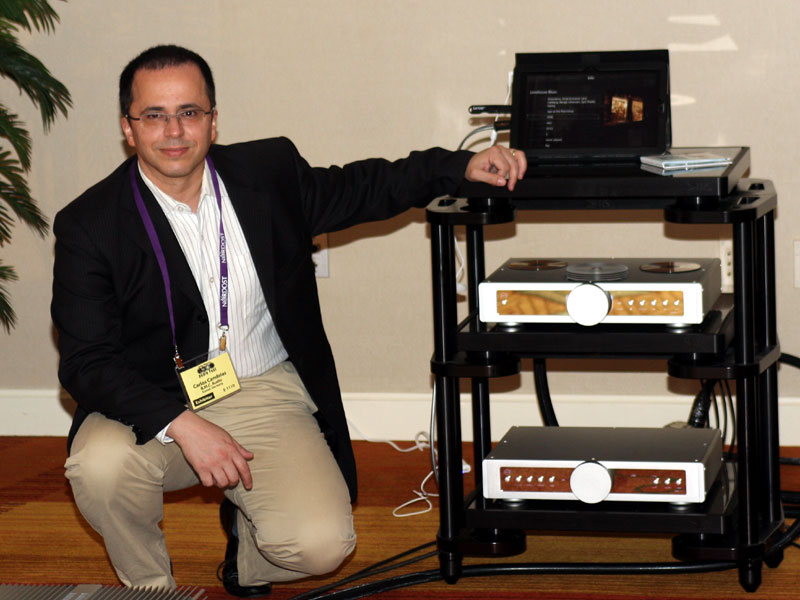 A prediction: the face of this man will become much more recognizable in 2012, as his products are introduced to more audiophiles around the world. Carlos Candeias is the CEO of BMC, maker of an impressively designed and innovative full system of electronics that compete head on in sonic terms with brands whose products cost multiples what BMC's amplifiers and digital players do.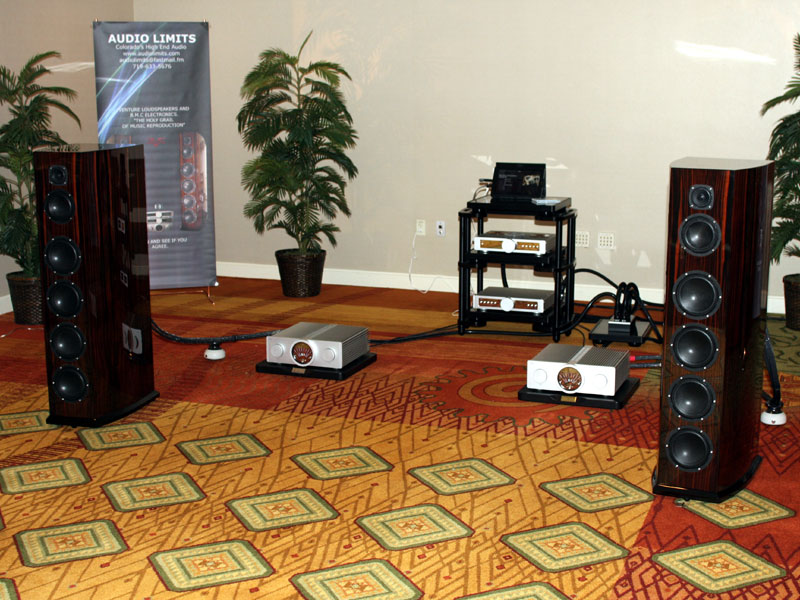 At the RMAF, a full BMC suite -- BDCD1 CD transport ($5990), DAC1 Pre preamp/digital-to-analog converter ($6290), and a pair of AMP M1 mono amplifiers ($15,580/pair) -- drove Venture Grand Ultimate speakers ($90,000/pair), the combination leaving no musical detail unexposed.
© The Audio Beat • Nothing on this site may be reprinted or reused without permission.