Rocky Mountain Audio Fest 2010 • Sounds & Sights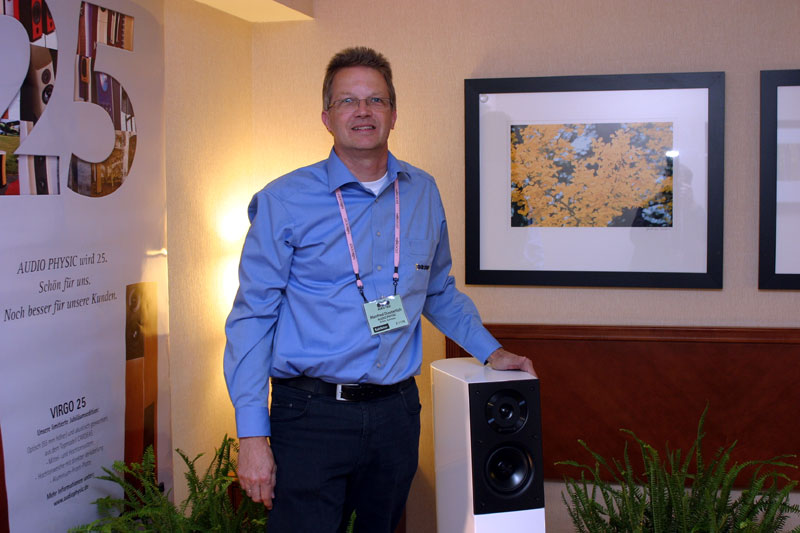 Manfred Diestertich poses next to one of his latest speakers: the Virgo 25. It's one of Audio Physic's new line of speakers commemorating the company's 25th anniversary.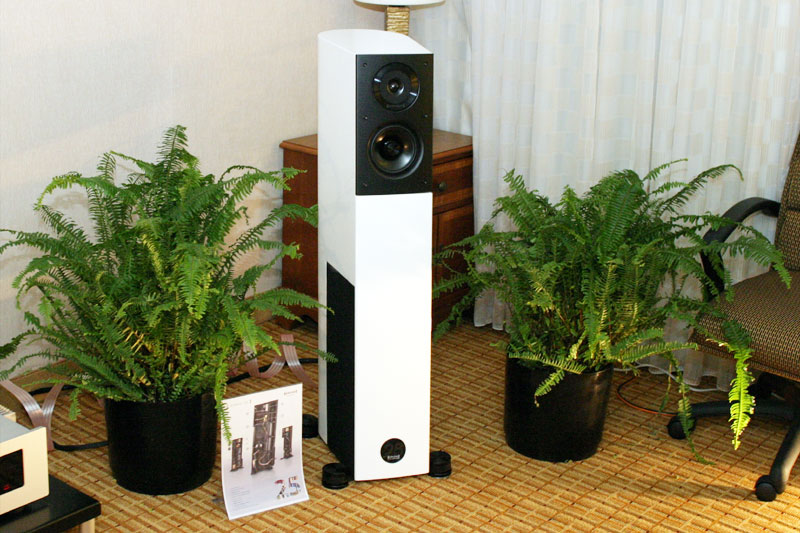 Like its predecessors, the Virgo 25 ($12,500-$14,000/pair depending on finish) is a smallish three-way speaker that features a side-mounted woofer. It also casts a big soundstage -- encouraged by the extremely wide placement Audio Physic prefers.
© The Audio Beat • Nothing on this site may be reprinted or reused without permission.