Rocky Mountain Audio Fest 2010 • Best of Show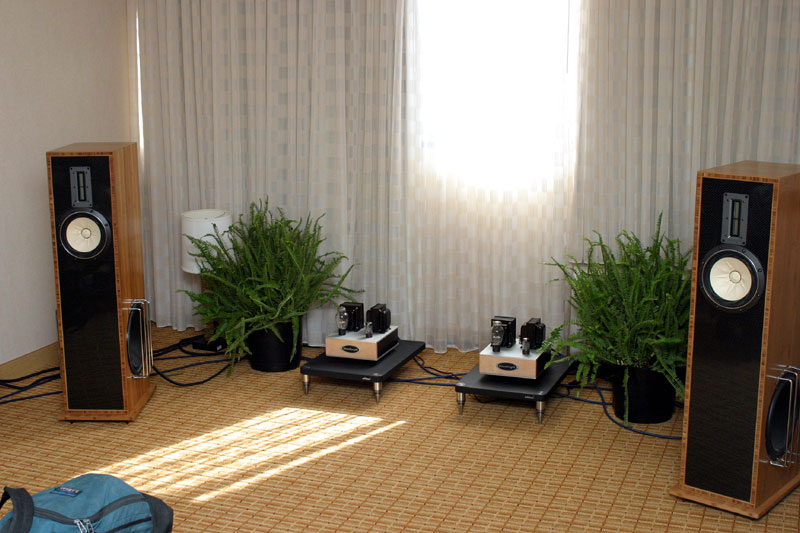 Wavelength Audio has one of the most unique profiles in the audio industry, firmly embracing two seemingly disparate technologies: purist tube electronics and computer audio. The former reaches back in time, while the latter is considered the future of high-end audio.
The system assembled for the RMAF displayed both sides of Wavelength's personality, featuring the company's Cardinal 300B mono amps ($8500/pair), a Royal preamp ($7500) and a Crimson HS DAC ($7500). The amps are single-ended designs that output 12 watts, while the two-box preamp uses direct-heated-triode tubes. The DAC's special interface allows asynchronous streaming of 24-bit/192kHz material -- the current gold standard in computer digital playback. The Vaughn Zinfandel speakers ($6495/pair) pulled together diverse driver technologies -- an 8" full-range driver, a 5" ribbon tweeter, and 12" side-mounted woofers -- into a very reasonably priced package. Sensitivity is high -- a claimed 97dB. The system's source was an Apple MacBook Pro with 8GB of memory. AudioQuest Sky interconnects and Meteor speaker cables finished things off.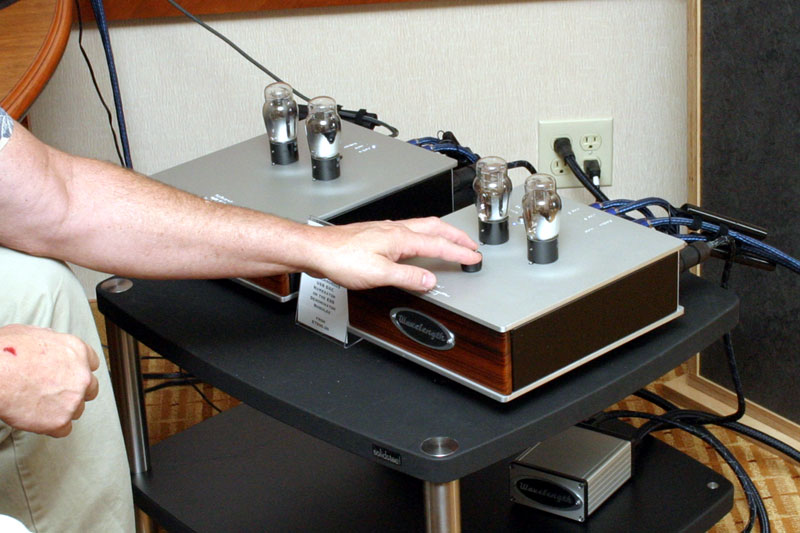 This system displayed blinding speed and lavish midrange energy. Everything from massed strings to electric guitar sounded vivid and visceral, and the bottom octaves required no apologies.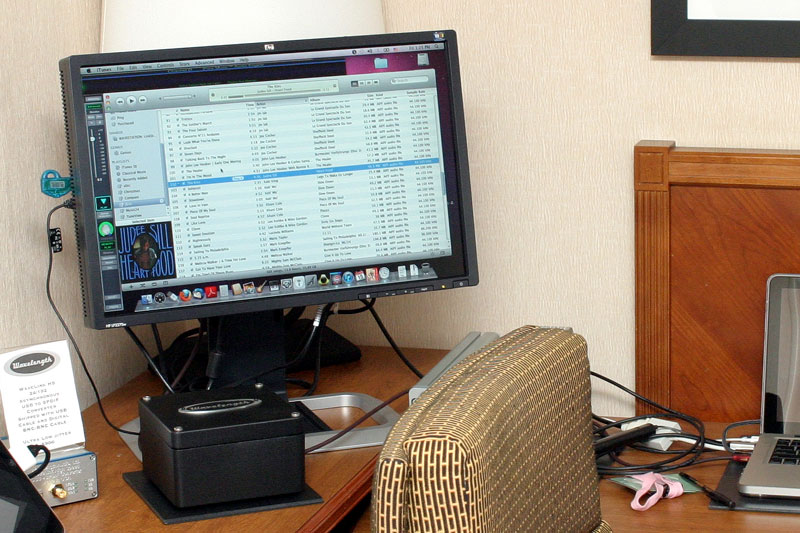 Changing LPs or CDs is often a chore for people overseeing a show system, but not here. The computer tunes just played and played.