Rocky Mountain Audio Fest 2010 • Best of Show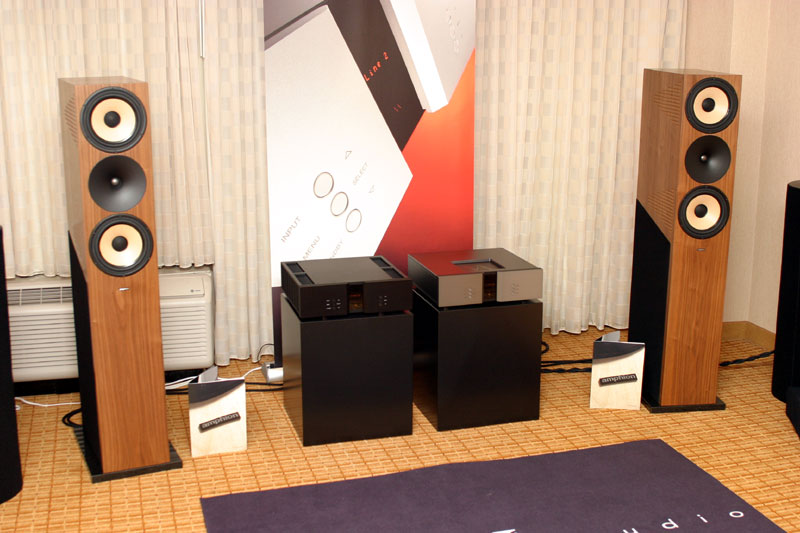 Sonic teamwork from Finland and Denmark in Denver: the Finnish Amphion Krypton 3 speakers ($20,990/pair) and Danish Vitus Audio SS-010 integrated amp and SCD-010 CD player (around $20,000 each) produced sound that was both vivid and natural -- and very spacious. Among the design goals of Amphion speakers is controlled dispersion -- essentially maximizing the amount of direct sound from the speakers. This theoretically means the sound is less influenced by differing listening spaces, including less-than-perfect hotel rooms.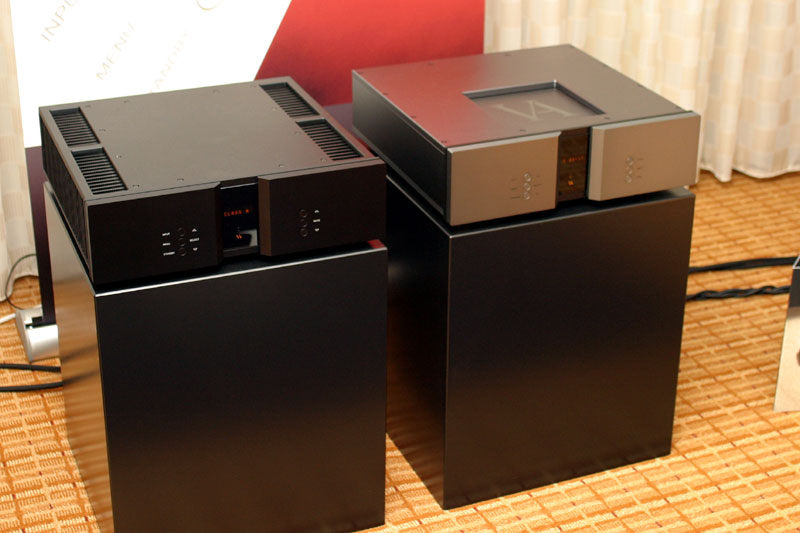 The 25Wpc SS-010 (left) was designed as a stereo power amp, but the inclusion of a relay-based volume control makes it also an integrated amp. Vitus Audio cautions against judging the SS-010 by its modest power rating, as it sounds more powerful than its 25 watts imply. The CD-only SCD-010 relies on technology from Anagram to upsample to 384kHz, and it uses the analog stage of Vitus Audio's power amps. The cables were "a mish-mash" of various brands.
While the high resolution of this system was obvious, the abundant musical information was presented with graceful ease. We'll be pushing to get these Amphion speakers and some Vitus Audio electronics in for review.