Rocky Mountain Audio Fest 2010 • Best of Show
More often than not, big speakers make for big disappointment at audio shows, but the Hansen Audio Emperors ($60,000/pair) displayed such low-end heft and dynamic agility that they lived up to high expectations. This doesn't mean that the speakers were merely loud and proud, pounding out whatever music was played. With a few classical cuts we heard, they were obviously capable of great realism, displaying the inherent texture and body of a cello with appealing delicacy.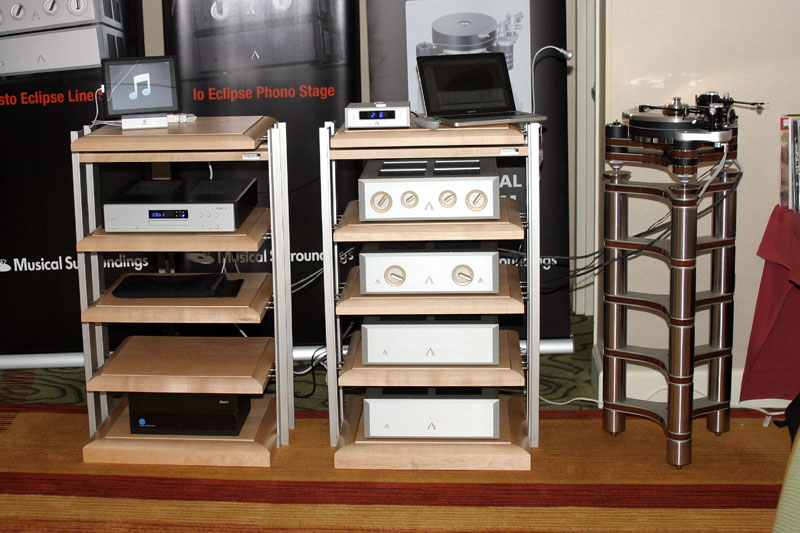 Of course, the rest of the system played a part as well. Aesthetix Atlas mono amps ($16,000) drove the speakers; an Aesthetix Callisto Eclipse preamp ($19,500), Io VC Eclipse phono stage ($18,500) and Romulus CD player ($6000) were also in the mix. A Clearaudio Innovation Wood turntable ($10,000) with Graham B-44 Phantom II tonearm ($5150) and Clearaudio Goldfinger v2 cartridge ($10,000) provided analog playback. Interconnects and speaker cables were from TARA Labs, power products were from Running Springs, and the racks were from Finite Elemente.