RMAF 2009 - Hot Products
| | | | | | | | |
| --- | --- | --- | --- | --- | --- | --- | --- |
| | | | | | | | |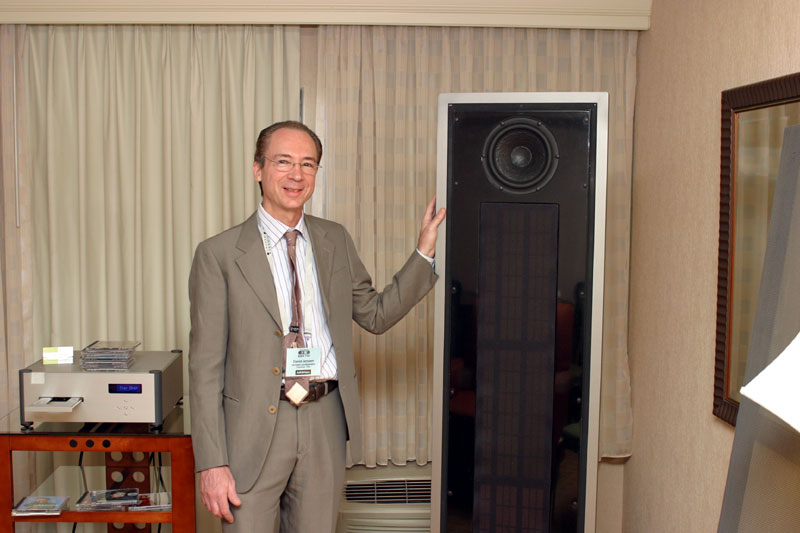 A powered version of David Janszen's Model One electrostatic-dynamic hybrid speaker was initially offered, and it sounded very good at previous shows. It was replaced earlier this year by the new passive Model One ($27,560/pair), shown without its pierced grille. David also debuted a brand-new speaker, the zA ($4840/pair), a 2.5-way ESL-dynamic hybrid.
Gilbert Yeung showed off his use of "green" technology, powering his BC705 phono stage with a pair of solar panels. The phono stage and charger cost $2995; the solar panels are extra. "I can add solar power to almost any of our line-level solid-state products," Gilbert told us. "So many people spend money trying to improve their power lines; with solar power, they don't need to." Makes sense to us.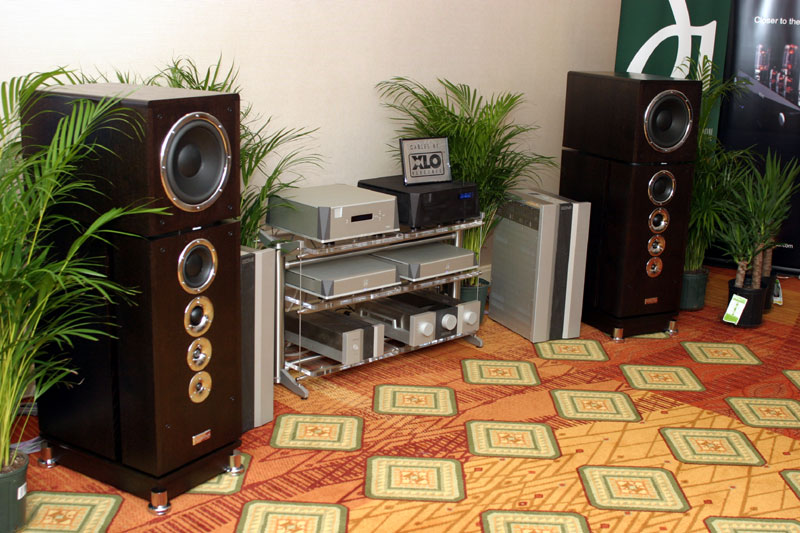 While Dynaudio's new Consequence Ultimate Edition ($70,000/pair) is technically a new speaker, it has roots back to 1984, when the first version was introduced. It's rated down to 17Hz (with the help of an internally mounted 12"), but this comes at the cost of sensitivity, which is said to be a low 85dB/W/m.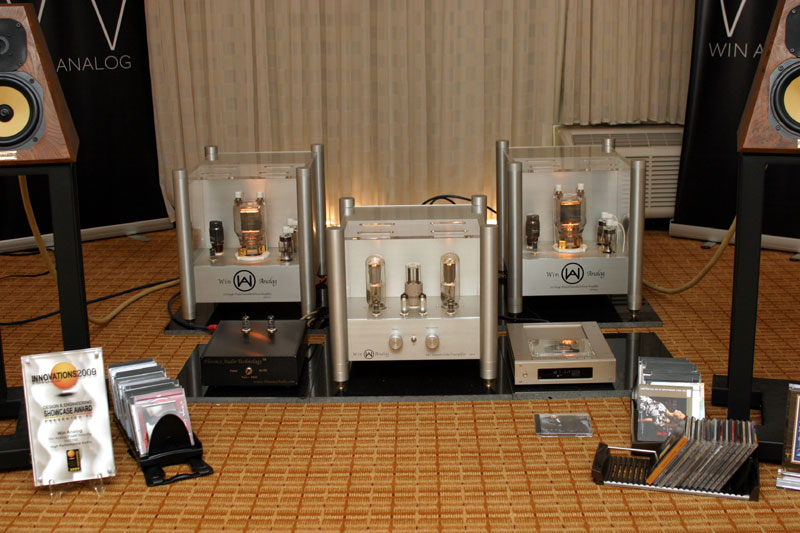 Win Analog's S Series 833-100W mono amplifiers ($75,000/pair) use mason-jar-sized RCA 833A tubes that are often found in short-wave radios. The matching Z845 preamp ($45,000) uses a pair of large 845s, which are normally output tubes in amplifiers. Powering a pair of minimonitors, the electronics sounded walk-amongst-the-musicians spacious. We would love to heard what these products would do with a full-range speaker.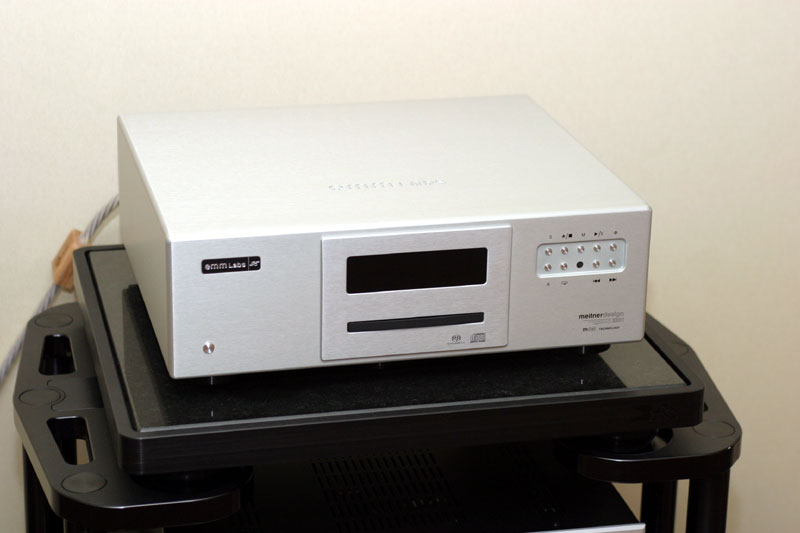 The EMM Labs XDS1 CD/SACD player ($24,995) seems to be bursting with significant technology. It has an Esoteric VRDS drive mechanism, the latest version of Ed Meitner's MDAC dual-differential conversion circuitry, a new low-jitter clock, and Meitner's MFAST, which claims to strip jitter from the datastream. It sports a USB port, though only for software upgrades.