RMAF 2009 - Blog
by Marc Mickelson | October 2, 2009
The Audio Beat's first show has been a welcoming experience. People who didn't know about TAB's launch wanted more information, and old professional acquaintances were ready to help flesh out our first on-the-spot show report with details on new products.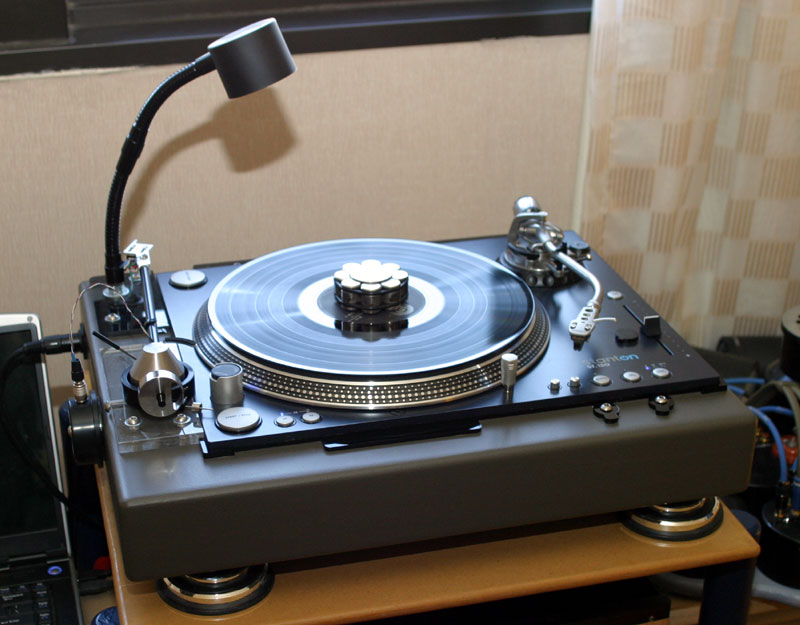 I've been talking with Gilbert Yeung of Blue Circle Audio about his evolving turntable for most of the year, and I finally got to see the fruits of his labor. The 'table is based on a Stanton DJ model, which Gilbert has completely rebuilt, adding copious amounts of internal damping material, a new custom-made platform, and a second tonearm.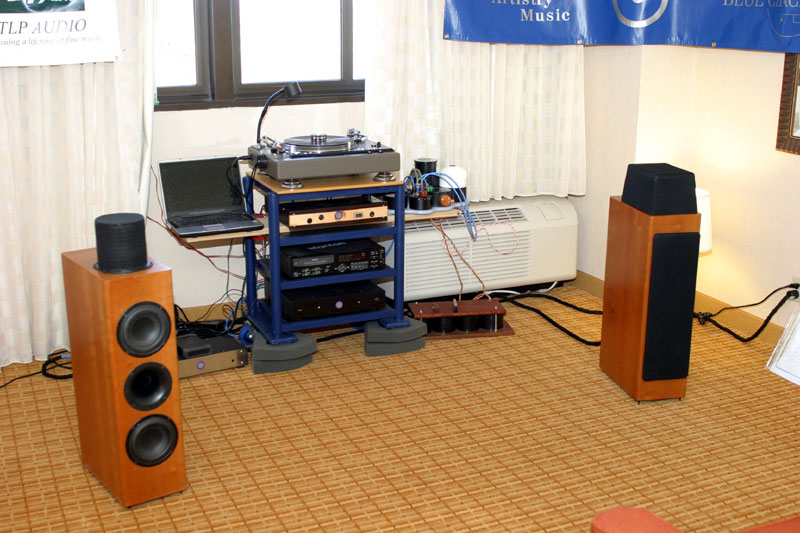 It acted as source for an all-Blue Circle system, which included Gilbert's Penny speakers ($4900-$6800/pair depending on veneer) in finished form. The Penny uses an Ohm Walsh full-range driver, a pair of dynamic woofers, and a front-firing supertweeter.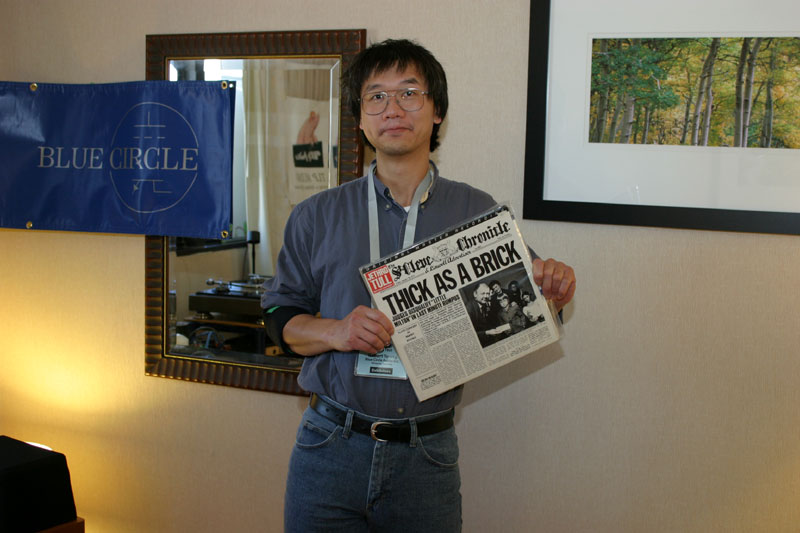 Gilbert and I share an interest in scrounging for LPs on the cheap. He has me beat by a mile, amassing a collection of nearly 20,000 records by buying boxes of LPs he finds at garage and estate sales. One of his best finds is this NM Mobile Fidelity pressing of Jethro Tull's Thick As A Brick. I'd sure like to see what else is hiding in that box.