New Wilson Audio Sophia Benefits from Trickle-Down
by The Audio Beat | April 30, 2010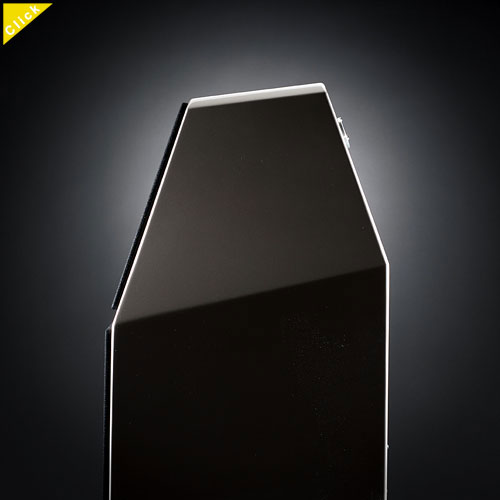 ilson Audio introduced the Sophia in 2001 as its smallest and least expensive floorstanding speaker. But it quickly became much more than "the littlest Wilson," with consumers and press alike noting its generous musical virtues. The Sophia Series 2 followed in 2006, improving the speaker's performance in important areas.
The new Sophia Series 3 retains the price of the Series 2 -- $16,700 per pair -- but adds a number of significant enhancements from costlier Wilson Audio speakers. Foremost is a version of the midrange driver first developed for the flagship Alexandria X-2. This driver's cone material is unique -- a composite of fibrous materials including paper and carbon fiber. The Sophia 3's woofer has evolved, possessing higher sensitivity and greater speed than the driver used for the Sophia 2. The Sophia 3's new tweeter comes from the Sasha W/P, the speaker above it in the Wilson Audio product line. Crossover changes were necessary because of the new drivers.
The Sophia 3's cabinet is completely new. It has thicker walls and braces machined from Wilson Audio's proprietary X material, while the company's new S material is used for the midrange baffle. This epoxy-based laminated composite was first used for the Sasha W/P, from which it gets its name. Because of the changes to the cabinet, original Sophias and Sophia 2s cannot be upgraded to Sophia 3s.
Wilson Audio has released a video teaser to introduce the Sophia 3. Two more videos on the speaker are coming soon.