Coming Soon: Wilson Audiophile High-Resolution Downloads
by The Audio Beat | July 10, 2013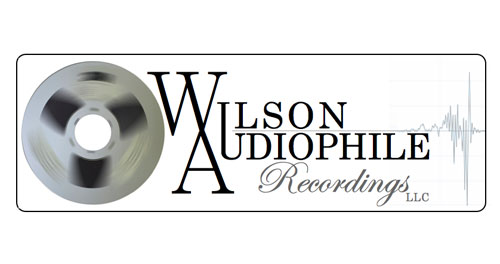 hile Wilson Audio is known for its loudspeakers, company founder David Wilson began his career in the audio industry as a recording engineer. His recordings under the Wilson Audiophile label, 33 in total, are among the very best-sounding classical and jazz LPs and CDs ever produced, and they continue to be prized today for their natural tonality and dynamic fireworks.
The entire Wilson Audiophile catalog has been out of print for nearly two decades, but that's about the change. The majority of the recordings will soon be available as high-resolution downloads and sold through online retailers, including iTunes, Amazon and HDTracks, with a new title appearing every other month. Formats currently supported are 24-bit/176.4kHz FLAC and WAV. Other formats and resolutions are possible in the future.
Bruce Brown of Puget Sound Studios will create files under the supervision of David and Daryl Wilson. The process of converting the analog master tapes to digital begins with the inspection and cleaning of each tape, after which a lubricant is applied in preparation for the transfer process. A Studer A-80 RC Mk II with either a Flux Magnetics Extended Response Repro head or a Wolke DIN Butterfly Repro head is used for playback, an EMM Labs ADC-8 Mk IV custom modified by Andreas Koch provides analog-to-digital conversion, and a Sonoma DSD workstation is used for capture and editing. Changes in gain, panning, or EQ are made on a Rupert Neve analog mastering console. All DSD files are transferred into a Merging Technologies Pyramix DSD/DXD Masscore workstation, and the Pyramix Apodizing filter handles conversion to PCM.
Equipment for QA includes Wilson Audio Alexandria XLF speakers and Thor's Hammer subwoofers, an Apple Mac Mini, Amarra and Audirvana Plus software, Weiss DAC202 and Audio Research DAC8 DACs, an Audio Research Reference Anniversary preamp, and VTL Siegfried or D'Agostino Momentum mono amplifiers. Cables are AudioQuest FireWire and Transparent Audio Opus interconnects and speaker cables.