Alexia: Sasha's Taller, More Adjustable Brother
by The Audio Beat | August 19, 2012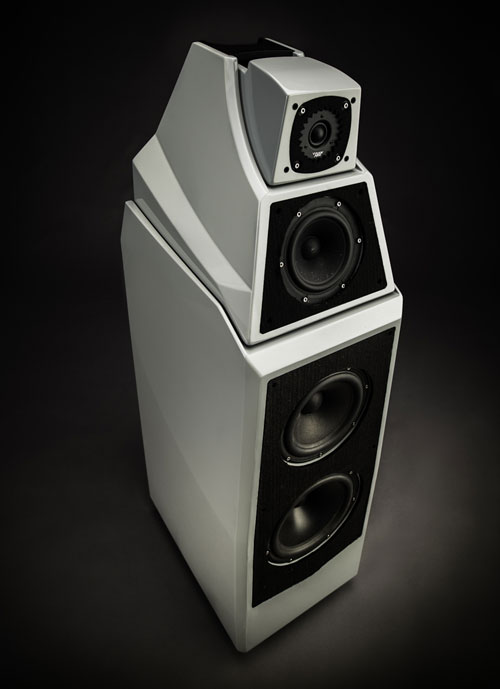 he footprint of the new Wilson Audio Alexia is similar to that of the Sasha W/P, but the speaker is taller and more adjustable, with three modules that allow for precise time-domain alignment.
The treble is handled by a revised version of Wilson Audio's "Convergent Synergy" silk-dome tweeter, which debuted in the Alexandria XLF. The midrange is covered by Wilson's composite midrange driver, and the bass is handled by a pair of brand-new Wilson-developed woofers. As with the MAXX 3 and Alexandria XLF, this approach, which uses two woofers of differing sizes (8" and 10" for the Alexia), is said to lead to "optimized" bass speed and extension.
The price of the Alexia has not been finalized, but we suspect it will be under $50,000 per pair. Complete information and technical specs will be released on September 15.