Verity Parsifal at 20
by The Audio Beat | March 16, 2014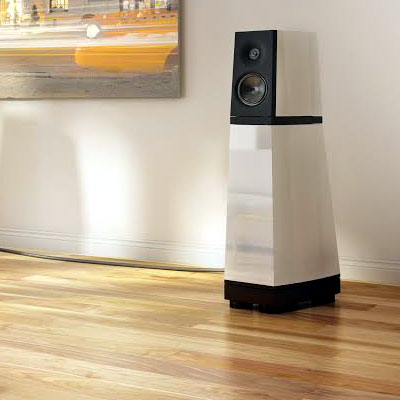 erity Audio has marked the 20th anniversary of its most iconic speaker, the Parsifal, with a new version that's aptly named the Parsifal Anniversary ($24,995/pair). Gone are the Parsifal's floor-coupling spikes, replaced with Verity's high-performance floor-coupling isolation platform, which debuted with the top-of-the-line Lohengrin IIS. The latest Parsifal also incorporates a new enclosure system and driver-integration topology, both of which are said to be "specifically designed to enhance the sound intelligibility and coherence." All of these improvements result in a speaker that's easier to set up while "offering the renowned musicality of the Parsifal along with substantially improved definition and harmonic richness."
The speaker's driver complement remains mostly the same: a 5" custom-built midrange and 8" woofer from AudioTechnology, which are holdovers from previous versions of the Parsifal, along with Verity's custom double-ring tweeter. Crossover points are 5.5kHz and 150Hz.
The Parsifal Anniversary comes in an array of finish options, including high-gloss paint and fine wood veneers.