"Limited" Turntable from TW-Acustic
by The Audio Beat | May 30, 2011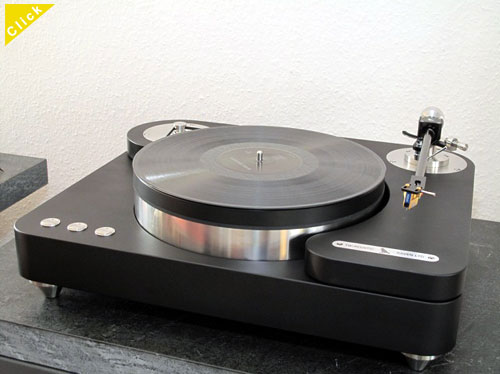 W-Acustic's turntable line has expanded impressively since the introduction of the Raven AC a few years ago. The latest addition is the Raven Limited, a $25,000 turntable that comes standard with TW-Acustic's 10.5 tonearm. Unlike other of the company's turntables, the Raven Limited is fully self-contained -- no outboard motor, motor controller or cantilevered tonearm mounting board. Different also is provision for only one motor (other TW-Acustic turntables can accommodate up to three) and a single tonearm.
The Raven Limited's plinth is machined from anodized aluminum, while the 'table's platter is a ring of stainless steel with an inset slab of TW-Acustic's proprietary composite material, among whose ingredients are Delrin and copper powder. The modified Pabst high-torque DC motor brings the Raven Limited's platter up to speed quickly.
What about the Raven Limited is limited? Currently the company plans to manufacture only 50 units, a third of which are already sold.
© The Audio Beat • Nothing on this site may be reprinted or reused without permission.