Richard Gerberg, 1950-2016
by Marc Mickelson | March 3, 2016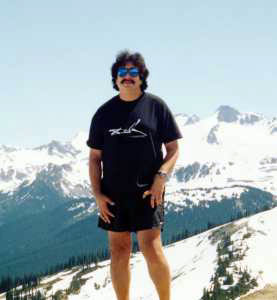 e at The Audio Beat were saddened to learn of the death of Richard Gerberg, US distributor of ProAc loudspeakers for more than 30 years, on March 1. Richard was 65.

I first got to know Richard when I bought ProAc Response 4 speakers before I was part of the audio press. Richard was endlessly patient answering questions and even arranged for the speakers to be delivered directly to me, not to the dealer from whom I bought them -- no small favor for such big speakers. Later, and especially over the past few years, Richard and I were friends in music, often discussing recordings we had discovered. I bought a great deal of music simply because Richard recommended it, and he was always right about its appeal.

Richard was a resolute and authoritative source of information on the sound of any piece of audio equipment he heard. I will miss his keen insight and wit -- and those semi-regular conversations about music.
© The Audio Beat • Nothing on this site may be reprinted or reused without permission.