Richard Beers, 1949-2016
by Marc Mickelson | March 15, 2016
ichard Beers was best known to the world at large as an on-air TV personality, but he was known in the audio industry as the president and organizer of THE Show Las Vegas and THE Show Newport. I was surprised and very saddened to learn yesterday that he had passed away after a battle with cancer. Richard was 66.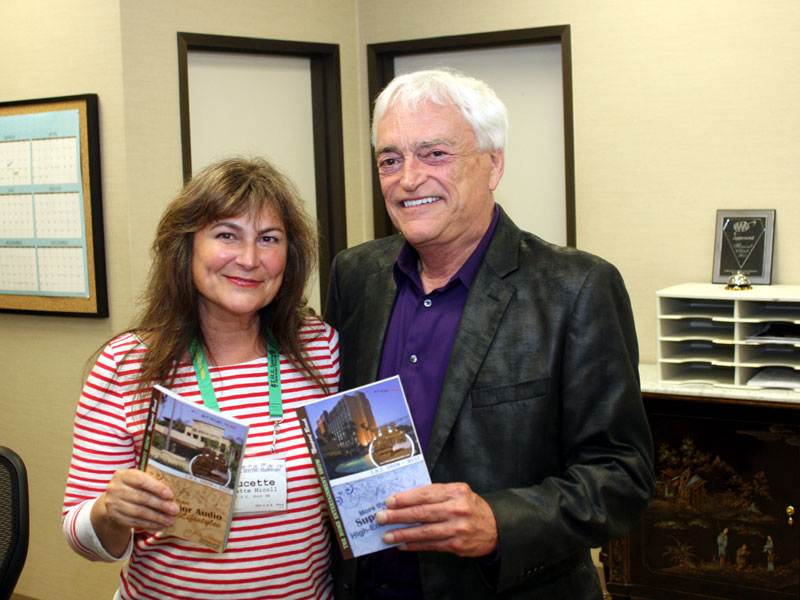 Richard Beers and Lucette Nicoll during THE Show Newport 2013.
Whenever I was covering one of Richard's shows, the most enjoyable part was running into him in the hallway for a chat and a few laughs. Richard was jovial and gregarious, and he reminded me in one way of my father: ready with a quip, a wink and a knowing smile.
It is absolutely the case that Richard had an effect on audio shows in general and CES in particular. Without THE Show Las Vegas, the CES's indifference to high-end audio would have continued unchecked. Instead, the organizers of the CES had to consider the alternative THE Show represented and give exhibitors a better venue and better service. Wendell Diller of Magnepan put the correct emphasis on this point, saying of Richard, "For me, he was to audio shows what J. Gordon Holt and Harry Pearson were to high-end audio journalism."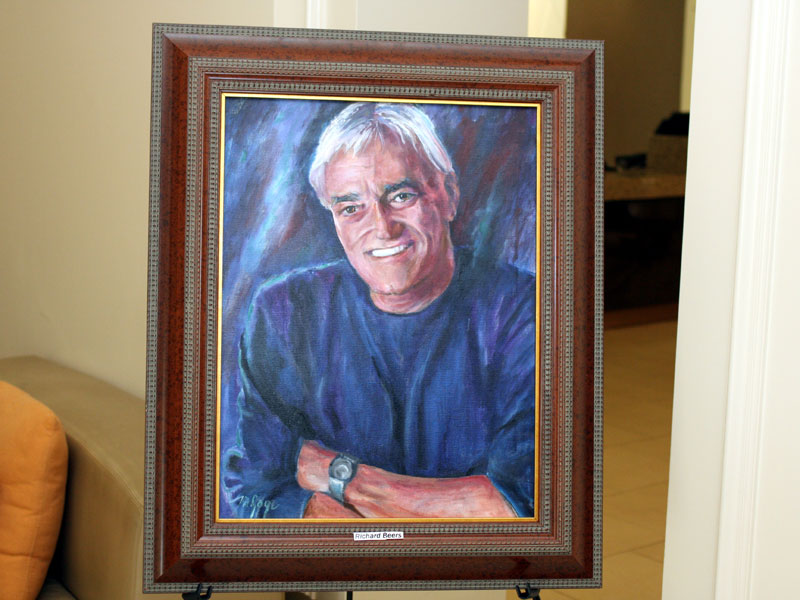 A painting of Richard posted in the lobby during THE Show Newport 2013.
THE Show Newport 2016, scheduled for June 3-5 at the Hotel Irvine in Irvine, California, will be held in Richard's honor. It will feel different, though, because Richard won't be there to run into.
For more about Richard, visit this webpage.