Perreaux "Captures the Heart and Soul" of CD
by The Audio Beat | April 6, 2010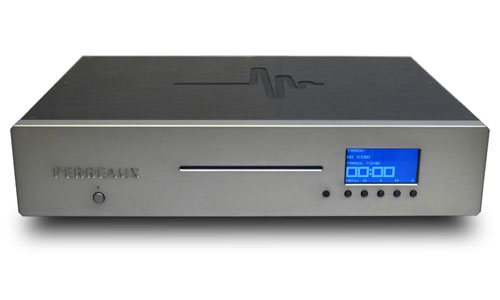 erreaux's new éloquence CDt ($4495) is a traditional CD transport designed for use with a separate digital-to-analog converter and to augment a computer or music server. The éloquence CDt features a pair of S/PDIF outputs -- BNC and RCA -- and an optical TosLink output. The BNC and RCA outputs are transformer coupled, and their separate digital-interface transmitters ensure that interface-induced jitter is kept at a minimum. The CDt's custom-designed toroidal power transformer and regulated power supplies, along with ample power-supply filtering, keep unwanted noise from affecting sensitive clock signals and minimize noise-related jitter.

The éloquence CDt is "smart-home ready," offering full control via its RS232 serial port, trigger input and output, and infrared input and output. Perreaux began manufacturing audio electronics in 1974, and has always taken great pride in the build quality of its products. The éloquence CDt features a 18mm-thick milled aluminum front panel and, according to Perreaux, "a unique surface finish [that] exudes luxury and quality."

"As a dedicated CD platform, the éloquence CDt captures the heart and soul of the 16-bit/44.1kHz CD format," says Martin van Rooyen, Perreaux's managing director, "revealing the full potential of the humble compact disc."