Between Monitor and Studio Lies an Affordable Special Edition
by The Audio Beat | October 29, 2009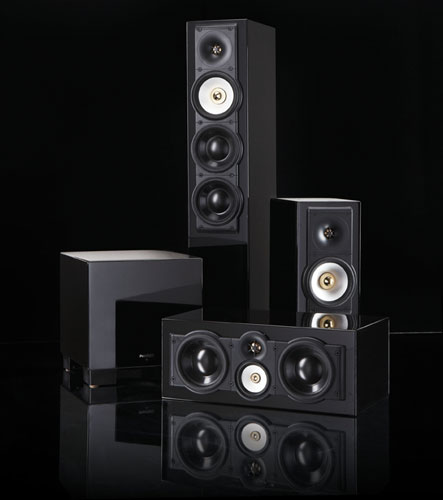 he various series of Paradigm loudspeakers -- Monitor, Studio, Reference -- are well known to audiophiles and home-theater buffs alike. Paradigm's new Special Edition speakers reside in a cozy spot amidst them all. The cabinets feature softer lines and real-wood veneer, and the drivers represent a mix -- the tweeter from Paradigm's Monitor series and the mineral-filled polypropylene bass/midrange driver from Paradigm's Reference Studio series. The SE 1 bookshelf speaker ($598/pair) and SE 3 floorstanding speaker ($1498/pair) also use a Paradigm-designed and -manufactured aluminum midrange. The SE Center ($499) and SE Subwoofer ($699) round out the series and push its applicability into the home-theater realm.

The SE Subwoofer is compatible with Paradigm's new Perfect Bass Kit (PBK-1, $299) room-correction system, which lessens the effects of room boundaries and anomalies on bass quality. The PBK will analyze the subwoofer's response in the room and then calculate and upload the correct equalization parameters to it, optimizing its performance. This alleviates one of consumers' biggest headaches -- setting up a subwoofer to achieve its best performance. Sold separately, the PBK-1 is an upgrade for every current Paradigm subwoofer and seems well worth the cost, especially if your room is sonically challenging or you are forced to locate your subwoofer in an out-of-the-way spot.
© The Audio Beat • Nothing on this site may be reprinted or reused without permission.