Entry-Level Power Cord from Nordost
by The Audio Beat | November 7, 2012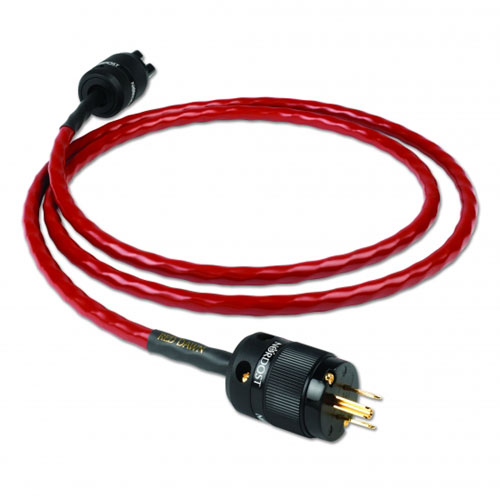 illed as a replacement for the power cords that come with electronics and offering "much improved performance," the Red Dawn power cord ($349/meter length) has design fine points similar to those of Nordost's flagship Valhalla and Odin power cords. These include Nordost's Micro Mono-Filament FEP technology, which involves drawing a twisted FEP Mono-filament thread around the conductor in a helix pattern, so contact between the insulation and conductor is reduced by more than 80%. Red Dawn's extruded FEP insulation dissipates heat very quickly, leading to low signal loss and a high thermal efficiency.
The UL-approved Red Dawn power cord uses three 14AWG multi-strand oxygen-free-copper conductors, yet it remains flexible. It's wrapped in a red medical-grade jacket and uses high-grade triple-gold-plated oxygen-free-copper connectors for improved conductivity. The connector's design is said to eliminate stress, so that heat cycling and vibration will not compromise the contact points. Red Dawn's power-handling rating is 10 amps.
© The Audio Beat • Nothing on this site may be reprinted or reused without permission.