Nordost's Qk1: Not a Filter, a "Field Generator"
by The Audio Beat | April 18, 2014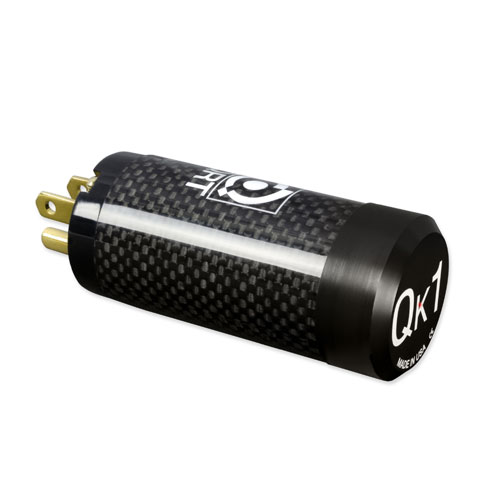 he latest QRT power product from Nordost is the Qk1 ($249.99), which the company describes as "a load resonating coil." When plugged into any spare outlet on an audio or video system's AC line, the Qk1 generates a passive electronic field, which is said "to prevent time delay and distortion of the transmitted signal, making the AC current as close as possible to the desired 'distortionless condition.'" Sonically, the Qk1 "opens up midrange frequencies and improves the attack of transient details." In terms of video performance, the QK1 "increases clarity of imaging by adding depth and focus."
The QK1 is housed in a mechanically tuned carbon-fiber body and equipped with either a US (NEMA) or EUR (Schuko) connector. It is compatible with voltages from 110V to 240V.
In keeping with its full-system approach to AC power and signal transfer, Nordost touts the benefits of the Qk1 as being cumulative and even more impressive when part of a full-QRT system.