A Trio of New Preamps from McIntosh
by The Audio Beat | September 25, 2015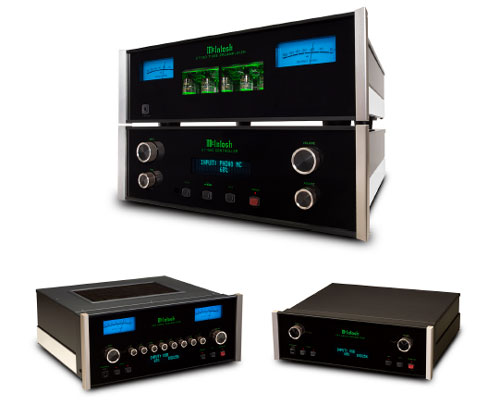 cIntosh has announced three new preamps ranging in price from $4000 to $13,000, each with a rich feature set and designed to combine "the best-in-class audio performance of the legendary McIntosh Reference System with the latest in technological development."

The C1100 ($13,000) is said to have the lowest noise of any McIntosh preamp, in part due to its two-chassis configuration, which separates the audio section from those for power and user control. It has six sets of balanced inputs, four sets of unbalanced, plus an adjustable-loading MM/MC phono input. The C1100 uses vacuum tubes -- six each of 12AX7a and 12AT7. According to McIntosh, "Compared to the previous generation C1000 preamplifier which had 8 tubes, the additional 4 tubes in the C1100 lowers its dependency on any solid-state support."

McIntosh calls the C52 ($7000) "the most advanced, single-chassis solid-state preamplifier we've ever made." Thanks to its 16 inputs, the C52 lets you connect virtually all analog and digital sources. The solid-state C47 ($4000) offers 12 inputs, including phono and digital. Both the C52 and C47 can decode streamed PCM and DSD data.

Common to all three models is a headphone jack with McIntosh's Headphone Crossfeed Director circuitry, which "brings a new depth and spatiality to your music." The home-theater pass-through feature allows for integration into an existing home-theater system. An adjustable MM/MC phono stage allows use of almost all phono cartridges, no matter the gain and loading needs.