Magnepan Introduces the 3.7
by The Audio Beat | December 28, 2010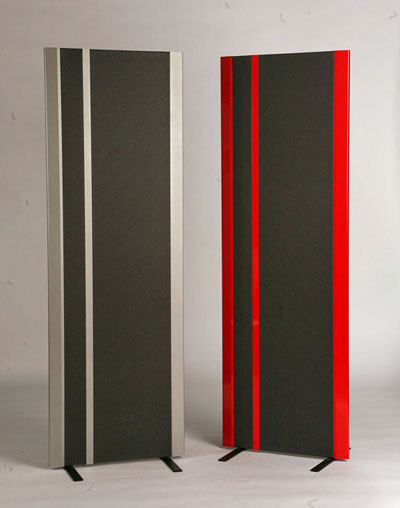 ating "a very fast" quasi-ribbon midrange with a true ribbon tweeter, the Magnepan 3.7 ($5495 or $5895 per pair, depending on trim option) is the latest of the company's speakers to receive a makeover after a dozen years on the market. Why so long a wait? According to Magnepan, "To improve on these venerable models required more than a few audiophile tweaks of questionable value," adding "that is only part of the story. The rest is part technical and part 'art.'"
An important element of the design process was the use of a blind-listening panel, which compared the venerable MG3.6 to the 3.7, agreeing that the new speaker represented as big an improvement as the 1.7 did over the model it replaced. "We are calling it 'trickle up' technology," says the Magnepan press release.
The 3.7 is available with new aluminum trim (shown) or the traditional oak and cherry wood trims. Fabric options remain off white, black and dark gray.
Those attending CES and THE Show in Las Vegas will have two opportunities to hear the 3.7. Audio Research will use the speakers with its products at the Venetian, and Magnepan will demonstrate at the Flamingo along with a full complement of Bryston electronics. Magnepan touts the 3.7's dispersion, claiming for both systems that there's "Not a bad seat in the house." The Audio Beat will report on the results.