New From Magico: The S5
by The Audio Beat | December 2, 2011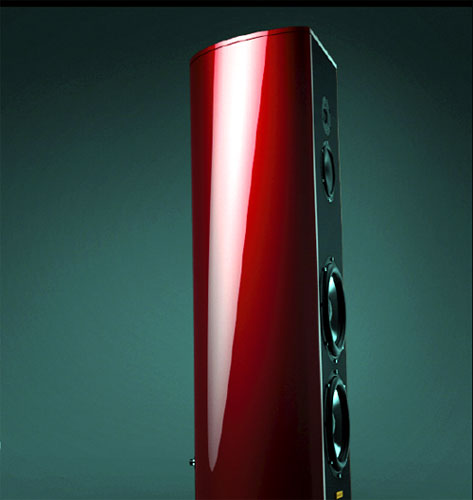 agico calls its new S5 ($28,600/pair) "the most value-laden Magico loudspeaker yet." This certainly appears to be the case on paper, as the S5 is a four-driver three-way floorstander that borrows heavily from Magico's more expensive Q series and employs new manufacturing techniques for its cabinet. That enclosure is said to be "the world's first utilization of 1/2"-thick, 16"-diameter extruded-aluminum walls in a loudspeaker." The curved cabinet design minimizes diffraction effects, internal resonance, and damping requirements and offers a paintable exterior that's available in Magico's black-anodized finish and an array of high-gloss and satin painted finishes. The S5 also features a first for Magico: a removable black grille.
The driver complement includes a pair of new 10" woofers with Magico's Nano-Tec cones. The S5's midrange has dual neodymium magnets as part of its underhung motor system and a titanium voice-coil former. Magico proclaims that the S5's beryllium-dome tweeter is used in "selected competitors' $100,000+ reference offerings."
The S5's quoted sensitivity is 90dB and its frequency response is 22Hz-50kHz. Reportedly capable of 118dB output as well as "huge dynamic capabilities and power handling," the S5 will debut in January at the CES and begin shipping in the second quarter of 2012.