Magico Introduces the S3
by The Audio Beat | November 4, 2013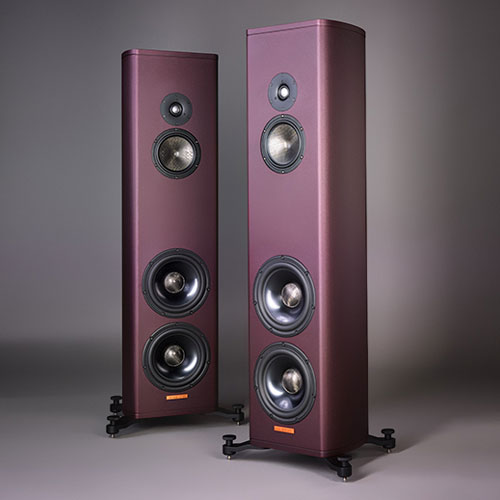 ike the currently available S1 and S5, the new Magico S3 ($22,600/pair) uses an acoustic-suspension enclosure with a concealed refinement: a polycarbonate subenclosure for its midrange driver, whose combination of advanced materials as well as specially developed shape are said to "create the ideal acoustic properties and control for a subenclosure in a loudspeaker cabinet." The S3's contoured extruded-aluminum cabinet is 16" in diameter with 1/2" curved sidewalls that minimize diffraction effects, resonance and the need for internal damping.
The S3 uses the same MB30 beryllium tweeter and MB390 midwoofer that Magico uses for the S5 along with a pair of newly developed 8" woofers. The S3 is said to deliver the lowest octave of bass combined with both the speed and accuracy for which Magico is known.
The S3's impedance is quoted as 4 ohms, and its bandwidth is 26Hz–50kHz. Recommended power is between 50 and 500 watts. Each S3 weighs 150 pounds and measures 48"H x 14"D x 12"W. Like its siblings in the S series, the S3 is available in over a dozen finishes.
© The Audio Beat • Nothing on this site may be reprinted or reused without permission.