Magico's First Subwoofers
by The Audio Beat | September 5, 2013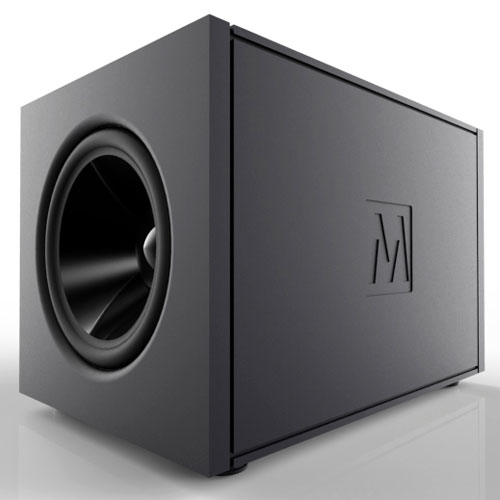 agico's QSub-18 (right, $36,000) and QSub-15 ($22,000) are built around the company's Q platform and feature impressive specifications, including the QSub-18's ability to deliver 136dB sound-pressure level at 20Hz with less than 1% total harmonic distortion.
Both subs feature pairs of high-excursion drivers (18" in diameter for the QSub-18 and 15" for the QSub-15), 6000 watts of onboard power, and an active digital crossover that can be bypassed. The cabinet of each sub includes a 2"-thick aluminum front baffle. The all-aluminum cabinet is said to very effectively address any warping of the enclosure created by the sub's huge output capabilities, doing this much better than MDF or resin-based materials. The cabinet also helps explain each model's weight: 570 pounds for the QSub-18 and 350 pounds for the QSub-15.
Both subwoofers can be ordered in Magico's M-CAST range of satin colors or the company's standard hard black anodized finish.