High-Rez Thumb-Drive DAC From M2Tech
by The Audio Beat | May 17, 2013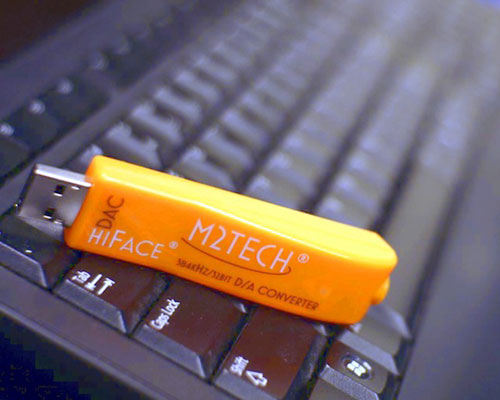 he latest entry in the flash-drive-sized DAC market is the M2Tech HiFace ($295), an asynchronous DAC that features the decoding power of its full-sized competition. The HiFace handles digital data from 16 bits and 44.1kHz all the way to 32 bits and 384kHz via its USB 2.0 input -- in a package that weighs a mere 20 grams. The HiFace DAC's 1/8" (3.5mm) analog output will drive headphones directly or connect to a power amplifier. The HiFace DAC's output is a healthy 2V.
The HiFace DAC's clock is derived from a pair of high-precision quartz oscillators, and the DAC will plug directly into any MacIntosh or Linux-based computer and work immediately -- no driver needed. A free driver for Windows computers is available on M2Tech's website.
© The Audio Beat • Nothing on this site may be reprinted or reused without permission.