Intervention Records: New Kid on the Reissue Block
by Roy Gregory | August 5, 2015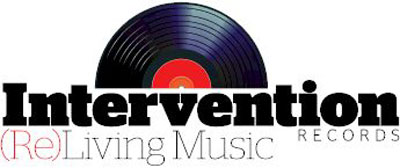 ometimes it seems like there are more people producing audiophile reissues than there are titles being reissued. It's fair to say that the opportunistic self-interest of a few individuals, those who have flogged the same old material to death in a seemingly never-ending progression of "new" versions, each supposedly better and inevitably more expensive than the last, along with price-gouging that can only be described as outrageous, even in high-end-audio terms, have tinged the market with cynicism. While there are those who quietly go about their task, delivering superb pressings of really worthwhile music, it seems to be their noisier and greedier brethren who attract most of the attention: "Same as it ever was," as David Byrne would say.

As its moniker suggests, Intervention Records seeks to put things right. Sorting out the reissue sector as a whole would clearly be more than a little ambitious, but Intervention's promise rests on keeping their own house in order, putting performance ahead of recording and musical merit ahead of audiophile credentials or collectability. The team behind the label has an air of familiarity, from owner/operator Shane Buettner, longtime contributor to audio publications, including The Absolute Sound and The Perfect Vision, to his chosen suppliers, mastering/cutting engineer Kevin Gray and the RTI pressing facility. On top of great pressings, the label promises premium artwork, matching the exacting standards established by the best in the business.

So far so good, but words are cheap. What's more interesting is the label's first choice of titles. Buettner is keen to concentrate on music that has been overlooked by the audio community or albums that where never released or received a limited release on vinyl.

Intervention's (Re)Discover Series opens with the first two albums from early-'70s folk rockers Stealers Wheel, their eponymous 1972 debut and 1973 follow-up, Ferguslie Park. The band was effectively a Gerry Rafferty vehicle, but one that embodied his unerring ear for gently insistent hooks and haunting melodies, accomplished collaborators and affecting subjects. The '70s might be the decade that taste forgot, but Rafferty's work has a quality and lasting appeal that set it apart.

In stark contrast, The (Lost) '90s Series goes straight for the jugular, with Everclear's 1995 grunge masterwork Sparkle And Fade, along with its 1998 follow-up So Much For The Afterglow. The latter received an extremely limited vinyl release and has never (as far as I'm aware) been re-pressed, with clean pressings of both notoriously hard -- and expensive -- to find. A band that truly embodied the grunge experience, Everclear made music that was typically gritty and direct and, in a bitter twist of irony, it never quite received the attention it so richly merited, making this belated attention particularly welcome.

Intervention Records has certainly set out its stall. Buettner's other hat involves marketing and business development for Vandersteen Audio and on his recent visit to set up the Model Seven Mk II speakers for review, he spoke enthusiastically about upcoming projects and titles. If even half of those come to fruition, then Intervention Records is going to be a label that's well worth watching. I can already see New Wave fans mentally ticking off the material they'd most like to hear.

Ultimately the proof of this pudding will be in the listening, but the ingredients look seriously promising. The four initial titles will hit the shelves in November and December, priced at $35 each. For those who just can't wait, you can pre-order now.