Light, Affordable and Planar Magnetic: The HiFiMAN HE400S
by The Audio Beat | July 9, 2015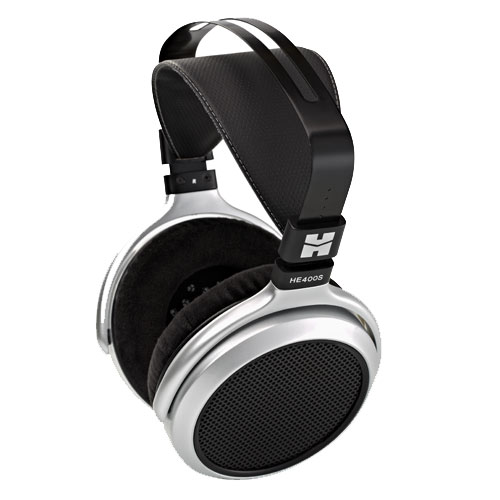 eighing just over 12 ounces and costing $299, the HiFiMAN HE400S headphones are both one of the lightest planar headphones on the market and also the least expensive.

The open-back HE400S uses newly designed single-ended planar-magnetic drivers to provide impressive 98dB sensitivity at 22-ohms impedance. The headphones can be driven with a portable audio device, such as an iPod or smartphone, although HiFiMAN stresses that "ultimate performance would only be achieved if paired with a quality amplifier."

Comfort for long listening sessions is also part of the HE400S's design. The "ergonomic headband" is light and features an improved pressure pattern to accommodate a wide range of head shapes and sizes. Beveled velour earpads provide "both increased comfort and improved sound quality."

Finally, the HE400S uses "easy plug-in" 2.5mm connectors for quicker setup and wider integration with aftermarket cables.
© The Audio Beat • Nothing on this site may be reprinted or reused without permission.