DH Labs Expands Affordable Cable Offerings
by The Audio Beat | August 19, 2011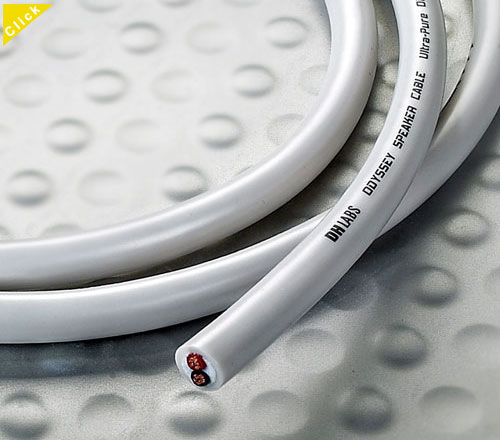 ong considered a leader in high-performance, low-price audio cables, DH Labs has added a USB cable, a budget-priced power cord, and a new speaker cable to its product line.
Like many DH Labs cables, the new USB ($70 per meter length) begins with silver-coated OFHC conductors, which the company then insulates with a low-density gas-injected dielectric. According to DH Labs, this helps attain "a more uniform attenuation vs. frequency curve," preserving waveform shapes at the Megahertz frequencies that pass through computer cables. DH Labs also maintains very tight control over the thickness of the insulation and ensures that the conductors are twisted slowly and with uniform tension, which combine to maintain "a highly uniform characteristic impedance," minimizing signal reflections. The USB is 100% shielded and uses high-quality gold-plated connectors.
The Encore ($125 per two-meter cord) is a shielded power cord that features three high-purity stranded 14AWG OFHC conductors and full shielding for "excellent noise rejection." It is hand-terminated with "high-quality connectors."
Finally, the Odyssey (above, $3.50 per foot) is DH Labs' "entry-level" speaker cable. It features 14AWG multistrand OFHC conductors and PE dielectric, and it is said to "provide natural sound at a reasonable cost," making it "perfect for home-theater use." To maintain its low price, DH Labs will sell Odyssey in bulk unterminated form.