New Features, Improved Performance for dCS's Top-of-the-Line Vivaldi System
by The Audio Beat | April 4, 2016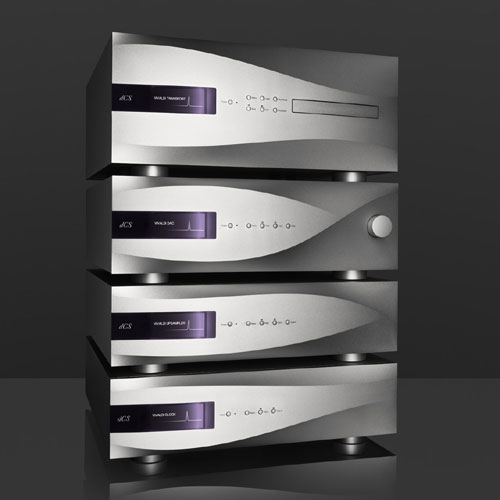 he dCS Vivaldi digital system -- Transport ($41,999), DAC ($35,999), Upsampler ($21,999) and Master Clock ($14,999) -- debuted in 2012 and quickly established itself as not only a state-of-the-art digital playback system but also a system that was nearly universal in functionality, playing nearly every kind of digital disc and file extant at the time. The newest version of dCS's four-box Vivaldi system, dubbed 2.0, adds important new features that aim to expand Vivaldi's usefulness and improve its performance.
The Vivaldi 2.0 upgrades occur via hardware and software. They include double-speed DSD upsampling for the Vivaldi Transport and additional gain settings, a new higher-speed Ring DAC mapping algorithm (along with user choice of other algorithms), an improved clocking architecture and a new optimized DSD filter for the DAC. The Vivaldi Upsampler adds a number of important enhancements. These include the option for double-speed DSD upsampling along with a new network and USB interface board that improves performance and adds features, including support for a new network interface app, direct support for TIDAL, Airplay, and Spotify Connect, and improved control settings for universal plug 'n' play library management and playback. The Vivaldi Master Clock has not changed.
Existing Vivaldi owners upgrading the Upsampler to 2.0 will require new hardware that can be installed by an authorized dCS service center. All other 2.0 upgrades are firmware-based and easily made via software.