David Charles St. John Manley, 1939-2012
by Roy Gregory | January 4, 2013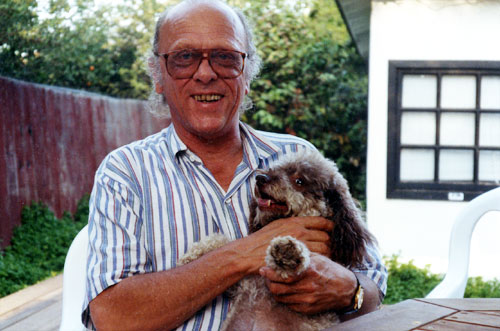 n the 26th of December 2012, the hi-fi community lost one of its genuine iconoclasts with the passing of David Manley, who died in Paris after a prolonged struggle with his health. Never one to do things by halves, David left in his wake a legacy that embraces both domestic and professional audio products, as well as an audiophile record label.
He was born in South Africa, and his early career involved most engineering aspects of the recording and broadcast industries, including the creation of the successful Manley-VanNeikerk studio chain. But it was his move to the UK and the creation of Vacuum Tube Logic (VTL) that first brought him to the notice of the audio community. VTL soon spawned what was intended to be a higher-end sibling, Manley Labs, although that soon became a producer of predominantly professional equipment for studio use, helping to popularize the reemergence of tube-based microphone amps and equalizers. To showcase those products, he built his own studio and started to issue his own purist recordings on the ViTaL label.
He was never one to stand still (he was married no fewer than six times), and his various business activities survived his restless, onward movement. He retired in 1996, with VTL in the hands of his son Luke and Manley Labs with his fifth wife EveAnna, both companies still fixtures in the home and pro audio markets respectively. The ViTaL catalog resides in the safe hands of Cesare Ricci at Fone.
An inveterate enthusiast, he was still tinkering with studio designs and equipment, activity that seemingly required the presence of both a lathe and a milling machine in his basement at home. He is survived by his sixth wife, Veronique, his two sons and a daughter.
There will be an informal gathering for drinks in the VTL room at the CES (Venetian 29-103) between 6:00 and 8:00PM on Wednesday the 9th of January, marking David's passing in perhaps the way he would himself best understand. There will also be a memorial book in the VTL room for the entire show, for those wishing to share their recollections of this most challenging, colorful, at times cantankerous but always memorable audio character.