THE Show Newport Beach 2016 • Hot Product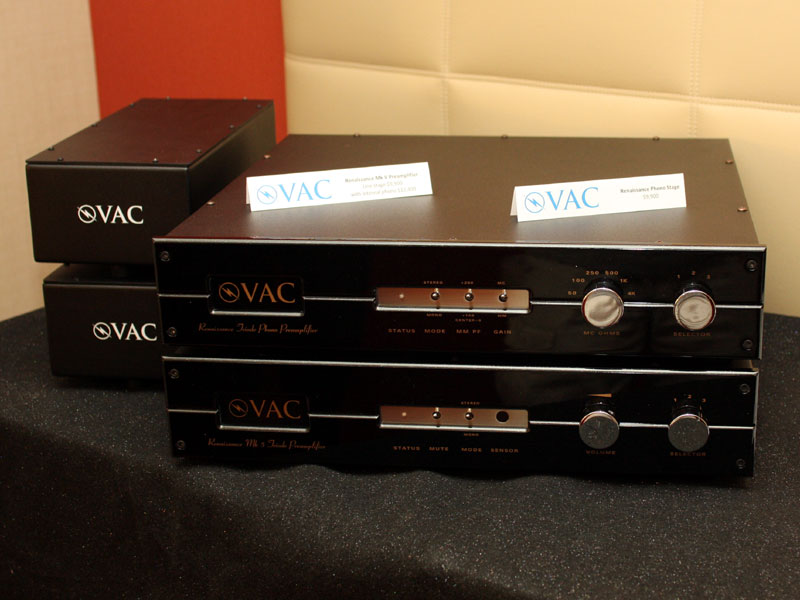 Kevin Hayes of VAC used THE Show to introduced two new products from his Renaissance line. The Renaissance phono stage (top, $9900) has three inputs and uses six 12AX7 tubes in class A1 mode to produce 64dB of gain for MC cartridges or 44dB for MM. The MC step-up transformer is the same one used in VAC's Statement phono stage. The Renaissance Mk V ($9900 or $12,400 with phono stage) is a transformer-coupled, zero-feedback preamp with both balanced and single-ended inputs and outputs. The line stage uses two 7308, 6922, E88CC, ECC88, or 6DJ8 tubes in a push-pull class-A1 circuit. Both new products have dual-mono outboard power supplies.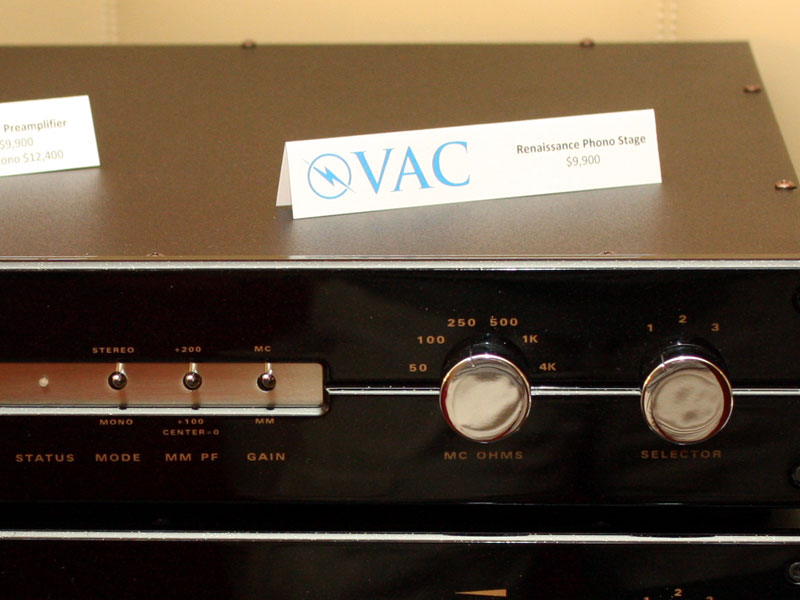 Loading for the Renaissance phono stage is adjustable in six steps and capacitance in three steps. Bandwidth is given as -3dB from 10Hz to 80kHz.
© The Audio Beat • Nothing on this site may be reprinted or reused without permission.