THE Show Newport Beach 2016 • TABlog
by Marc Mickelson | June 17, 2016
t's nearly impossible to achieve unanimity among audio writers on a single product. Products are neither universally heard nor universally admired. However, three of us at TAB are in agreement on Grand Prix Audio's Monaco 1.5 turntable. Roy Gregory reviewed it, I heard one in my system, and Tim Aucremann bought that unit afterwards. We all think the Monaco 1.5 is a unique and significant source component, one whose transparency and neutrality help reveal more of the music buried in the groove. Is there any higher audio purpose than that?
But Alvin Lloyd of Grand Prix Audio is not one to sit still; he's a bundle of focused energy. We covered the Monaco 1.5 late last year, and by CES in January of this year, Lloyd had significantly upgraded his turntable.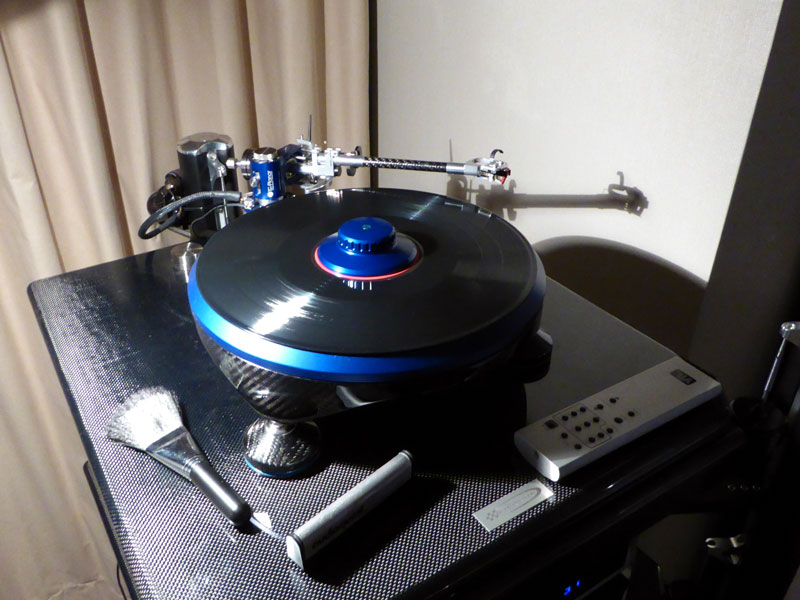 The greatest outward change is the fact that you can order the Monaco 2.0 ($37,500) with platter and clamp in a variety of colors. The turntable has even greater speed accuracy and stability than the Monaco 1.5 and new controller circuitry too.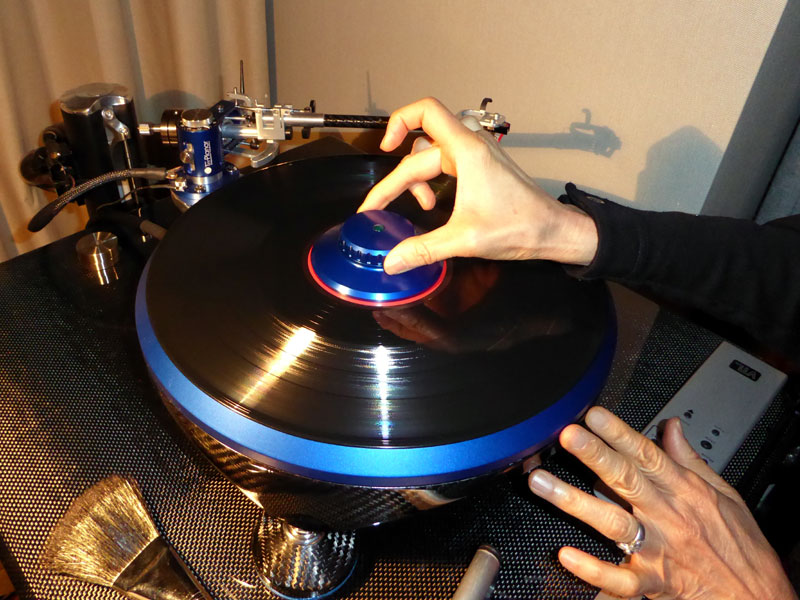 But the most attention-grabbing new feature is also user-friendly: a platter sensor that makes the 'table's record-clamping system self-verifying . . . ,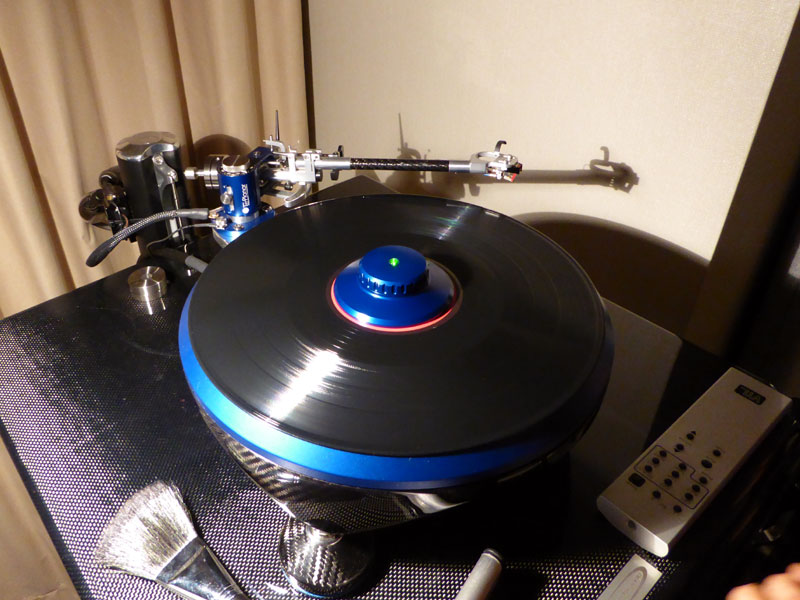 . . . an LED in the spindle tip indicating when the right amount of pressure is exerted. The LED goes out after five seconds.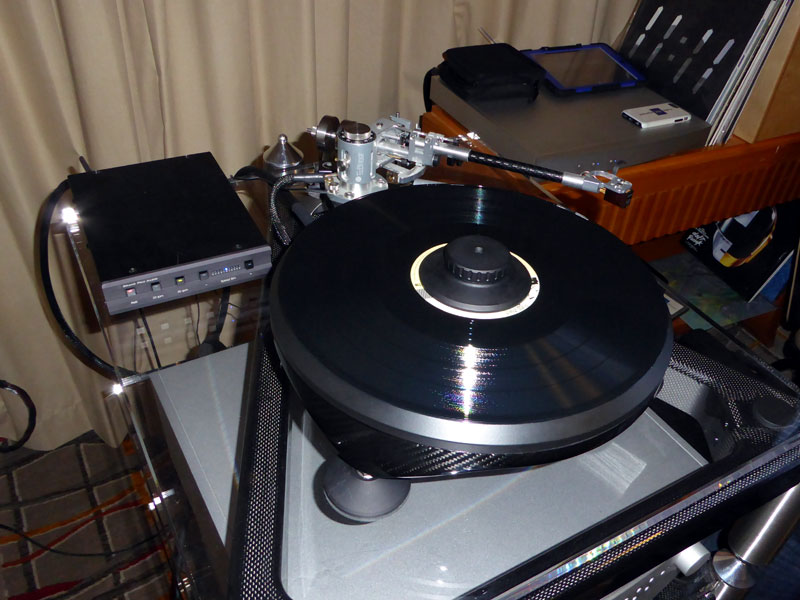 As with the Wilson Alexx, THE Show Newport Beach gave an opportunity to actually hear the Monaco 2.0 -- and in two systems with Wilson speakers, VTL electronics, Grand Prix Audio racks and Transparent Audio cables. Both systems were among a handful of the best I heard, but making any sort of judgment about the Monaco 2.0 from those systems would be folly. I will say this: Alvin Lloyd's effort to make his best even better is worthy of attention -- and the Monaco 2.0 will get it from TAB. At least three of us are anxious to give it a spin.