THE Show Newport Beach 2015 • Hot Product
The TW Acustic 300 B SE mono amps ($18,000/pair) began as a request from a customer who owned one of Thomas Woschnick's turntables and wanted amps from him as well. Woschnick built a pair of the amps for himself, then decided to build more and sell them. The amp is designed with circuit simplicity in mind, delivering 6 watts from the single 300 B tube.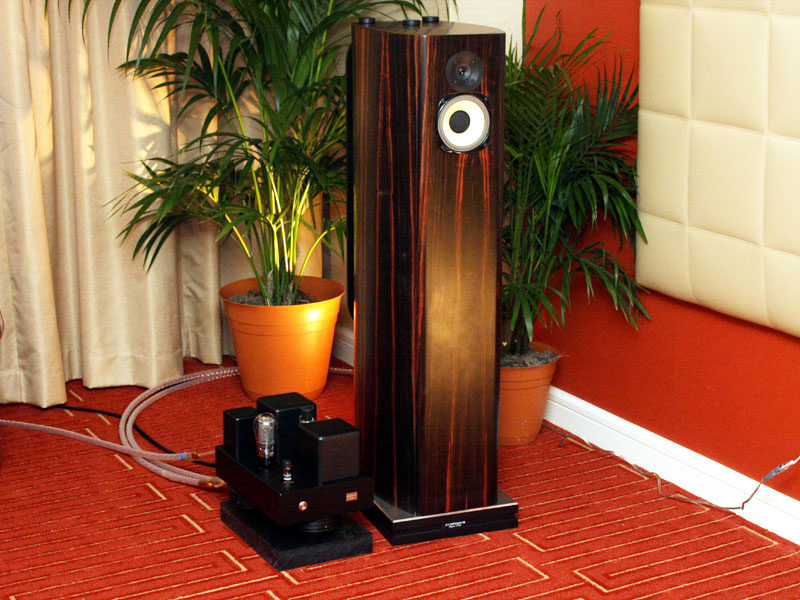 The amps powered HÝrning Eufrodite Ellipse+ speakers ($30,000/pair) with ease. Jeff Catalano, the US distributor for both TW Acustic and HÝrning, played only vinyl -- as usual.
© The Audio Beat • Nothing on this site may be reprinted or reused without permission.