THE Show Newport Beach 2014 • Hot Product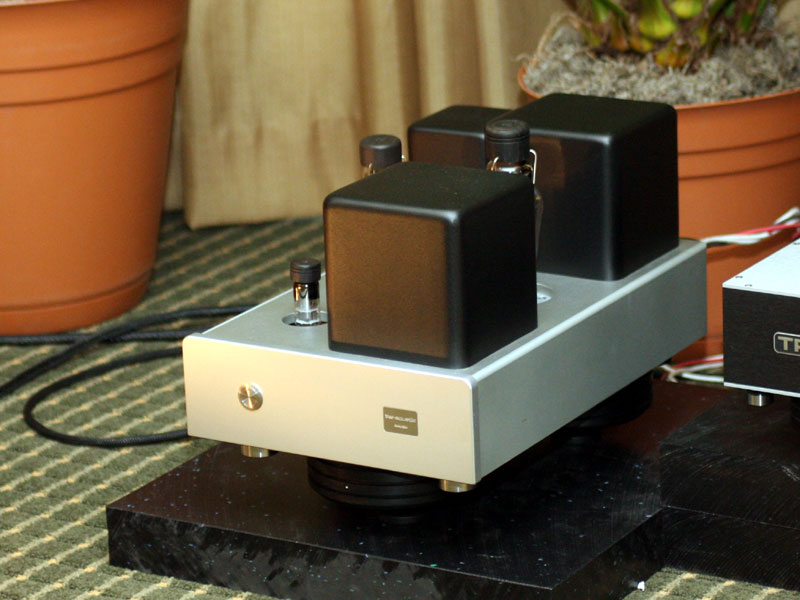 Analog specialist TW-Acustic threw a curve in Newport Beach. Instead of introducing a new turntable or phono stage, the company showed prototypes of an upcoming single-ended-triode mono amp. Based on the 45 tube, the yet-unnamed amps have a 1.5-watt output -- enough for the Hornning Eufrodite Mk IV Ellipse speakers they were driving, but few other speakers used at the show.
In all likelihood, the amps -- as well as other electronics that are planned -- won't bear the TW-Acustic name. Pricing for the amps has not been set, but, according the Jeff Catalano, the TW-Acustic distributor, it "shouldn't be stupid" and looks to be in the $15,000/pair range.
© The Audio Beat • Nothing on this site may be reprinted or reused without permission.