THE Show Newport Beach 2014 • Hot Product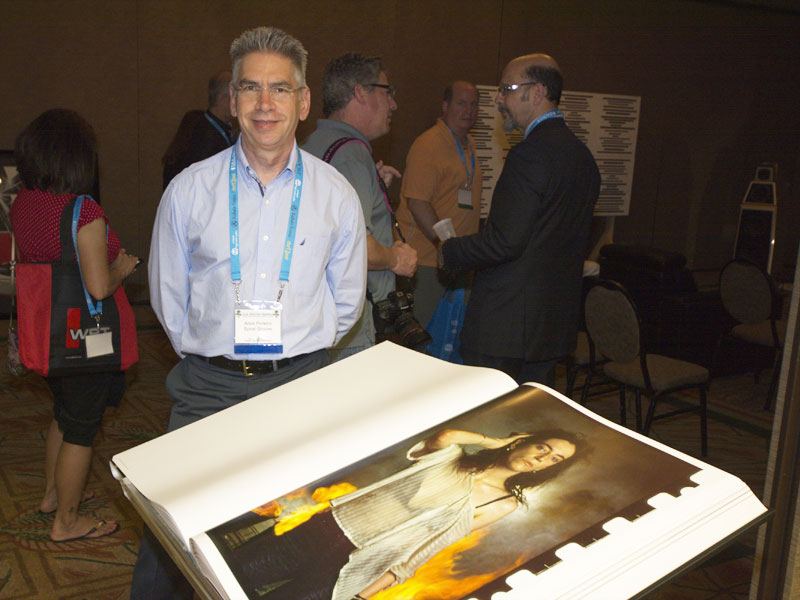 Allen Perkins of Immedia and Spiral Groove was moving about the show helping set up his Spiral Groove SG 1.1 turntable in a large room run by The Audio Salon, a Gardena, CA dealer, sharing space with Constellation Audio and Wilson Audio, and his SG 2 turntable used by Covina, CA dealer Sunny Components. The Audio Salon was also displaying a very large book of Annie Leibovitz photographs, so photography buff Perkins posed next to a photo of Patti Smith.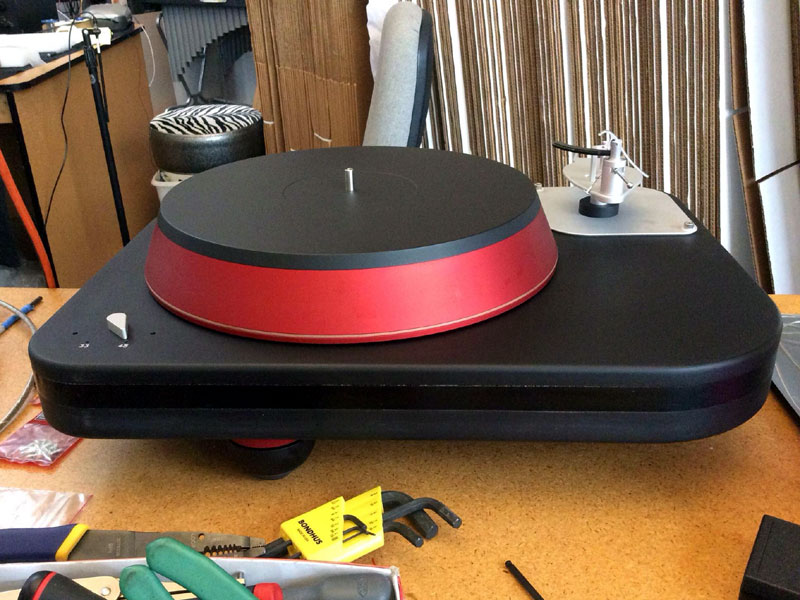 We had hoped to see Perkins' prototype of his new turntable modestly called the SG Revolution (pricing undetermined), which Perkins claims incorporates some new technology that will further enhance the dead-quiet nature of his 'tables. He is aiming to bring the SG Revolution to market at a little under half the cost of the SG 1.1. The Revolution will incorporate the look and bold color scheme of the Spiral Attractors isolation feet. Alas, the prototype was held up in Hong Kong and did not make it stateside for the show, so this photo of it is from Perkins' workshop.
© The Audio Beat • Nothing on this site may be reprinted or reused without permission.