THE Show Newport 2013 • Hot Product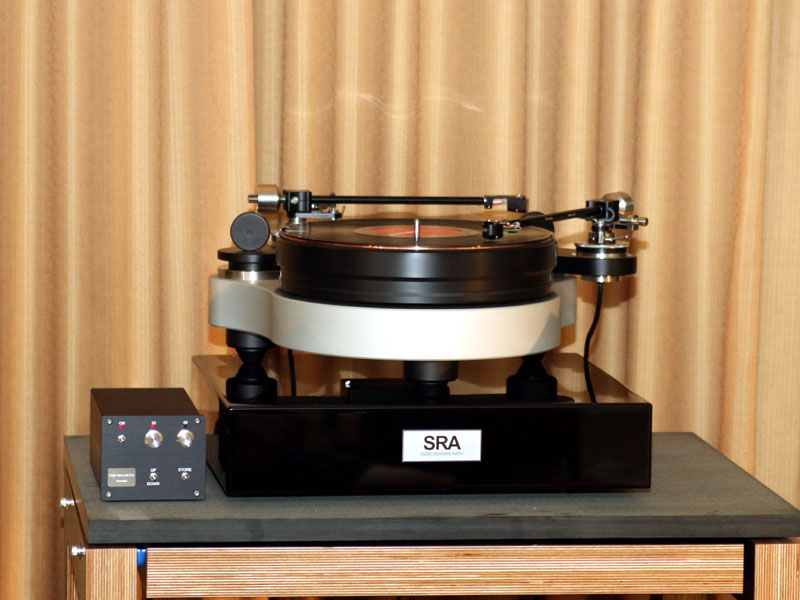 One of the advantages of TW Acustic's design and manufacturing is the fact that parts of its 'tables can often be mixed and matched, creating new models. The Raven GTS features the feet from the line-topping Raven Black Night, a slightly different version of the Raven AC's platter and an anodized-aluminum base that carries the motor. Pricing is not quite set, but it will be in the $12,500 range. As usual for TW Acustic 'tables, the Raven GTS can carry multiple tonearms.
© The Audio Beat • Nothing on this site may be reprinted or reused without permission.