THE Show Newport 2013 • Best of Show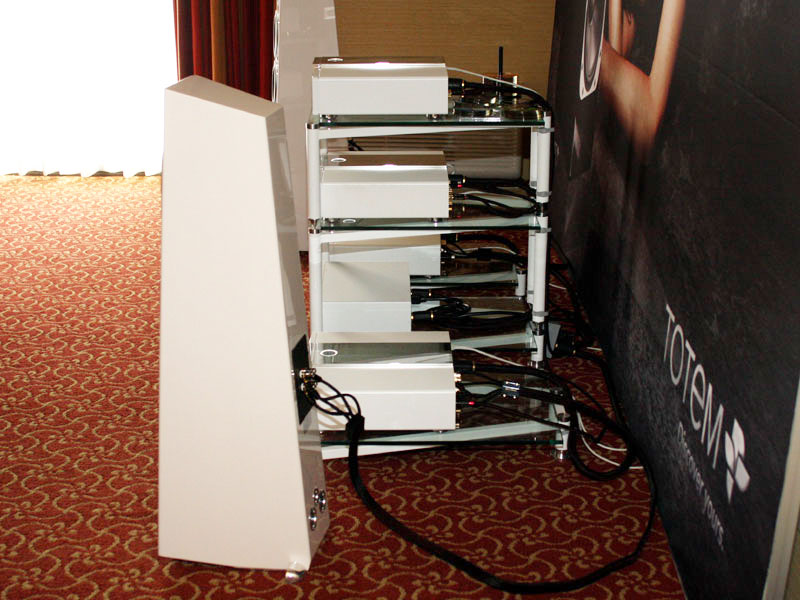 As you entered room in which the Totem/MBL system was set up, speakers, electronics and racks all decked out in a gorgeous pearlescent white finish. . . ,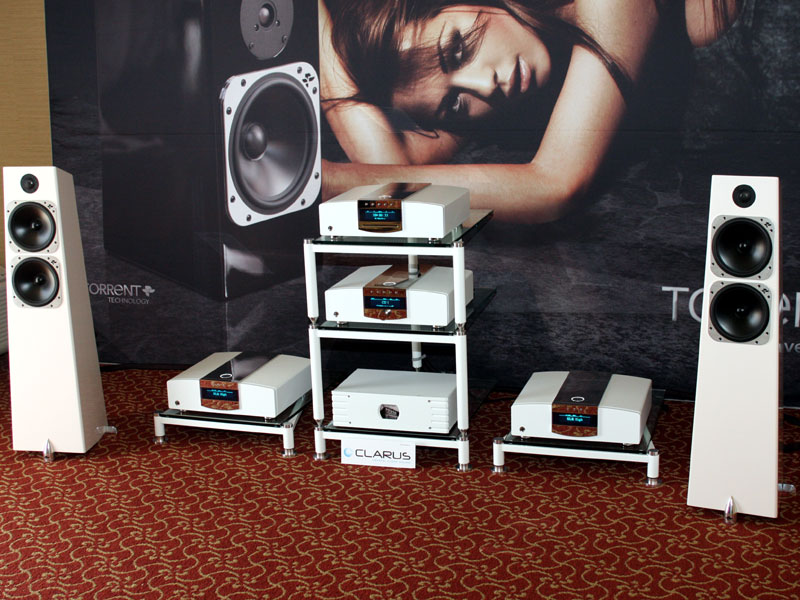 . . .it quickly became apparent that the sound was the true drawing card here, possessing supreme articulation, microdynamic shading and retrieval of even the most minute detail without aggression. Totem's Element Metal speakers ($14,000/pair) require close to 100 hours of labor, much of this in their drivers, which are Totem designs manufactured either in Canada, where Totem resides, or Germany. They are true two-ways, the pair of woofers covering the same range. The MBL electronics were from the brand's Corona line and featured "a new generation of class-D amplifiers," the 500-watt C15 monoblocks ($22,000/pair). MBL's C11 preamp and C31 CD player were also part of this system. The racks were from XTC Rack Designs, each shelf or platform costing $1350, and the cables were from Clarus, the company's top-of-the-line Crimson. This system satisfied the eyes and ears.