THE Show Newport 2013 • Hot Product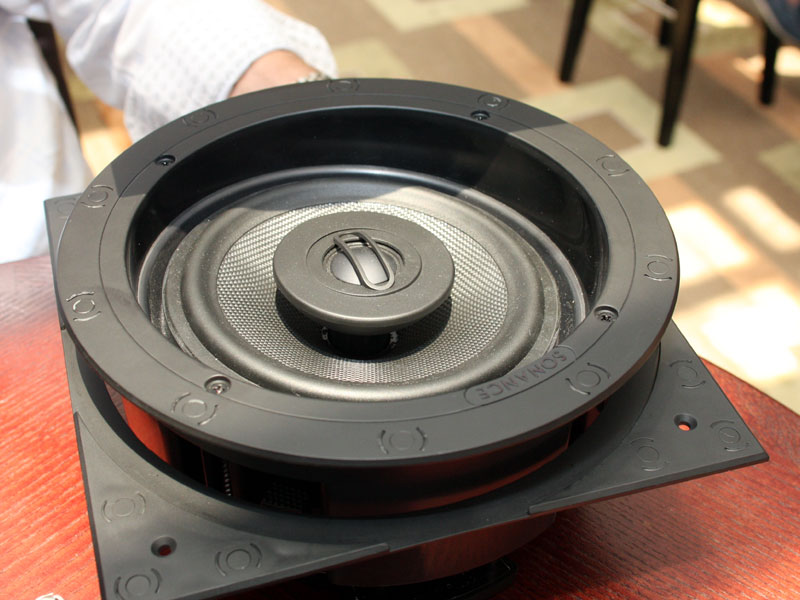 Sonance wasn't officially exhibiting at THE Show, but the company was debuting a massive lineup of new in-wall/in-ceiling speakers -- over 50 models in total -- to commemorate its 30 years in the business, each designed with the latest modeling and test software and providing, according to the company, "a sound like high-end cabinet speakers," which, of course, were everywhere at this show.
Shown is the VP66R ($725/pair) from the All New Visual Performance Series, as Sonance calls it. Most of the new speakers use carbon-fiber/Rohacell drivers and ceramic-dome tweeters or Kevlar/Nomex drivers and anodized-aluminum tweeters. Each speaker, including its crossover, was measured in both Sonance's anechoic chamber and a typical room. Prices vary depending on model, beginning at $350/pair and rising all the way to $2500/pair. Square brackets, as shown above, are available for each model and make mounting easier.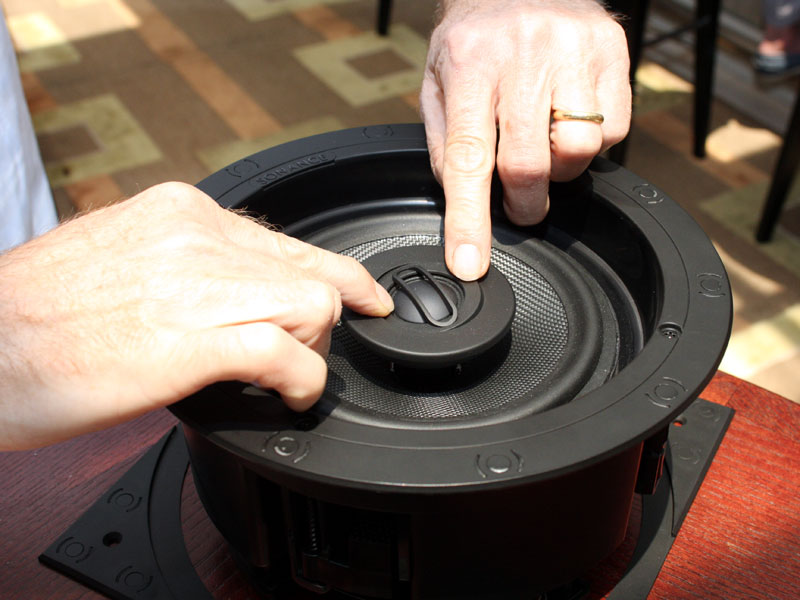 Each of the drivers pivots independently, even those used in the three-way models. This allows greater in-room coverage and better off-axis response, and it just might help account for that "cabinet speaker" sound.