THE Show Newport 2013 • Hot Product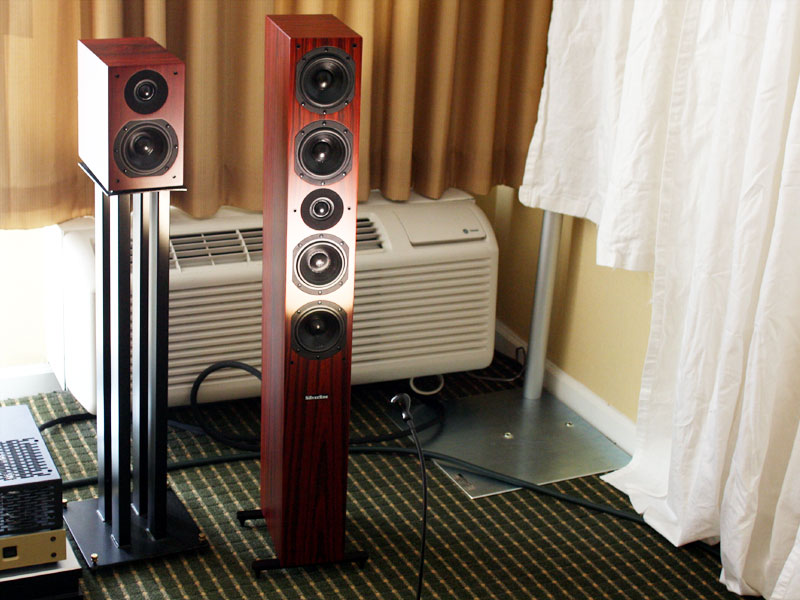 The newest speaker from Silverline Audio is the tall, very thin Prelude Plus ($1995/pair), a five-driver two-way floorstander whose 1" tweeter crosses over to its four woofers at 3500Hz. It uses the same drivers as the much smaller Minuet Supreme Plus (also shown, $699-$750/pair depending on finish), but its front baffle is even narrower.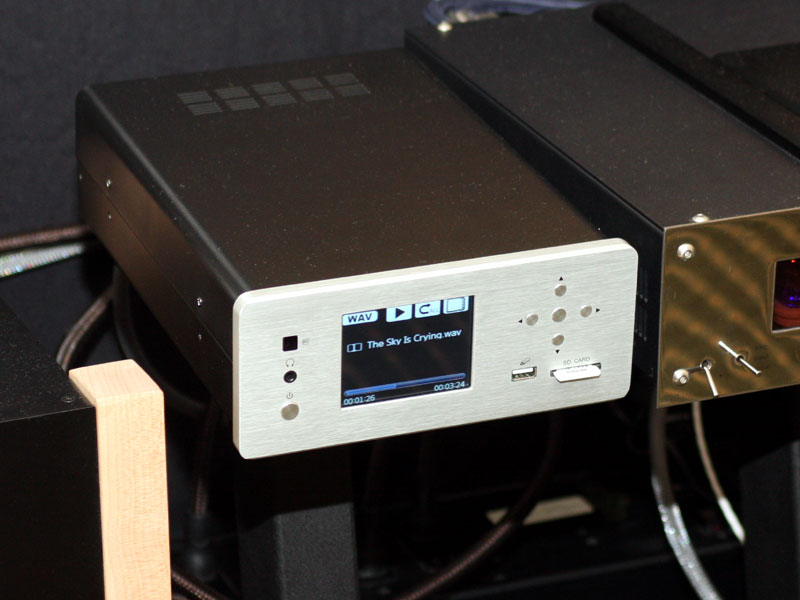 Just as interesting was a product that Alan Yun of Silverline Audio designed and built for his own use -- "not for sale," he was adamant to point out. It's a digital source that accepts. . .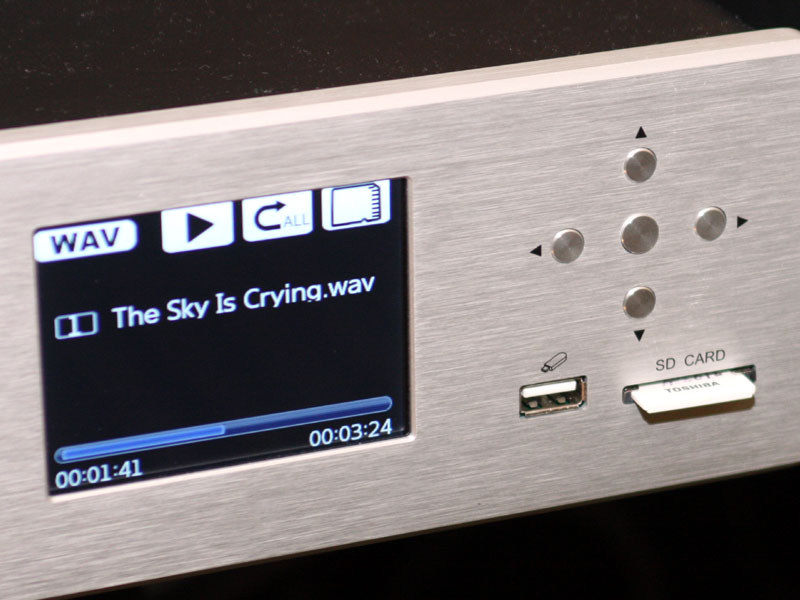 . . .both a USB thumb drive and SD memory card for music playback -- computer audio without the computer. The unit's onboard DAC will decode 24-bit/192kHz music files, although it can be bypassed so the unit operates solely as a digital transport. The front-panel display allows maneuvering through the source media's directory structure, and it shows both track and elapsed time.