THE Show Newport 2013 • Hot Product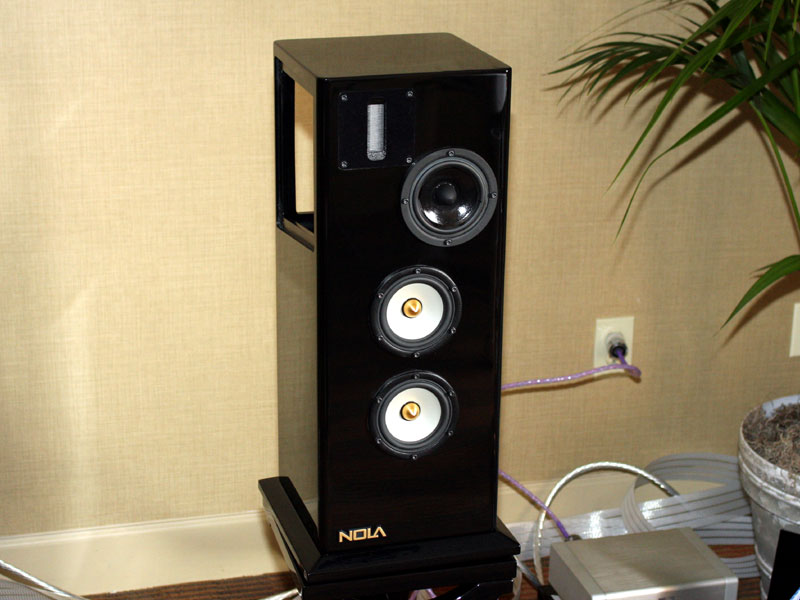 Nola debuted two speakers that share driver and crossover technologies -- and, at least for the speakers shown, the same hard-to-photograph piano-black finish. It's difficult to call the Micro Grand Reference Gold (above, $22,200/pair with stands) a minimonitor. It's actually about half the height of a mid-sized floorstander. It uses a newly developed ribbon tweeter and magnesium-cone bass drivers with gold-plated phase plugs "to provide damping by the soft gold layer."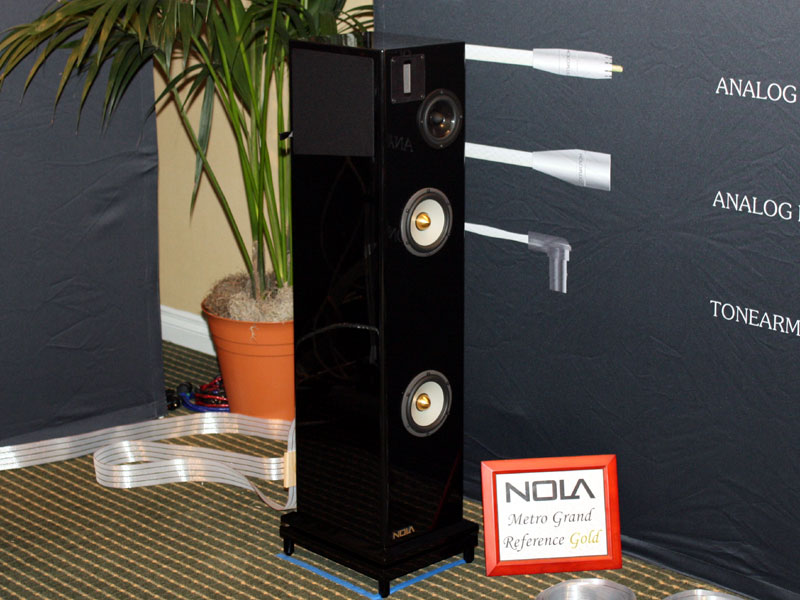 The Metro Grand Reference Gold ($33,000/pair) uses identical drivers as its smaller mate, but its woofers are larger -- 6 1/4" versus 4 3/4".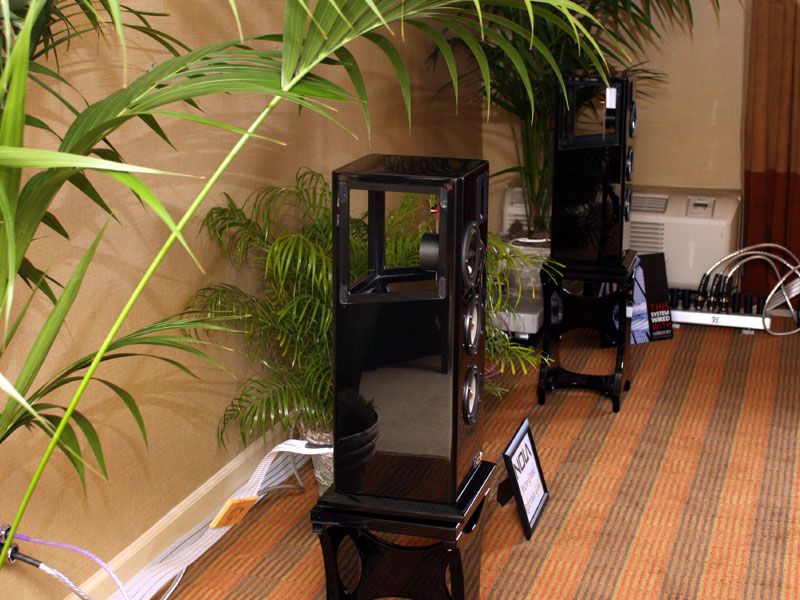 Although it was easier to see with the grilleless Micro, both speakers feature Nola's "enclosureless enclosure" for the tweeter and midrange. Both also use Nordost silver wire throughout.
© The Audio Beat • Nothing on this site may be reprinted or reused without permission.