THE Show Newport 2013 • Hot Product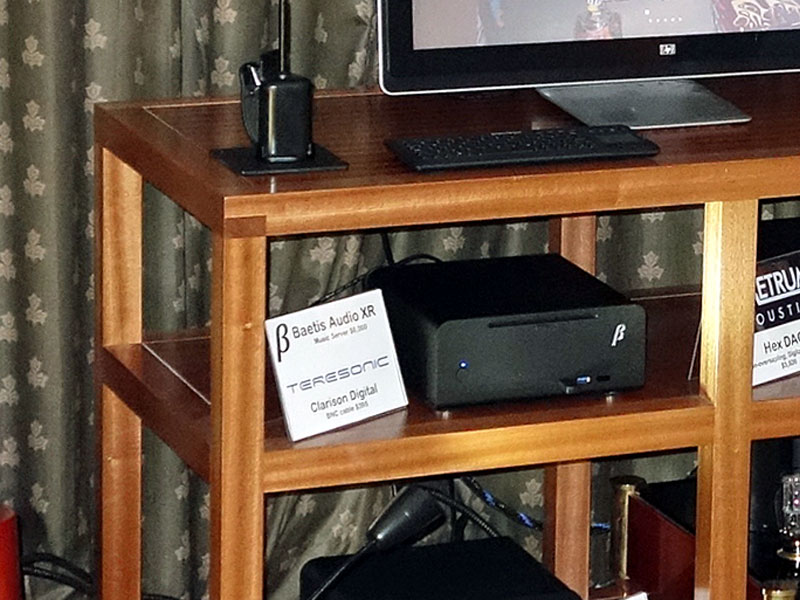 Baetis Audio rejects digital signal processing of any kind, its XR media server ($5995) decoding all files -- including HDCD -- as they are, at resolutions up to 64 bits and 192kHz. The XR is, in fact, a Windows-based computer optimized for audio -- and video -- featuring integrated circuitry and streaming via on-chip S/PDIF with no conversion to USB -- although it also includes multiple USB inputs and outputs. It addresses noise by using only solid-state memory and a proprietary fanless cooling system, and with the XR you can play directly from a thumb drive. It is, in short, a purist's media server.
© The Audio Beat • Nothing on this site may be reprinted or reused without permission.