THE Show Newport 2013 • Hot Product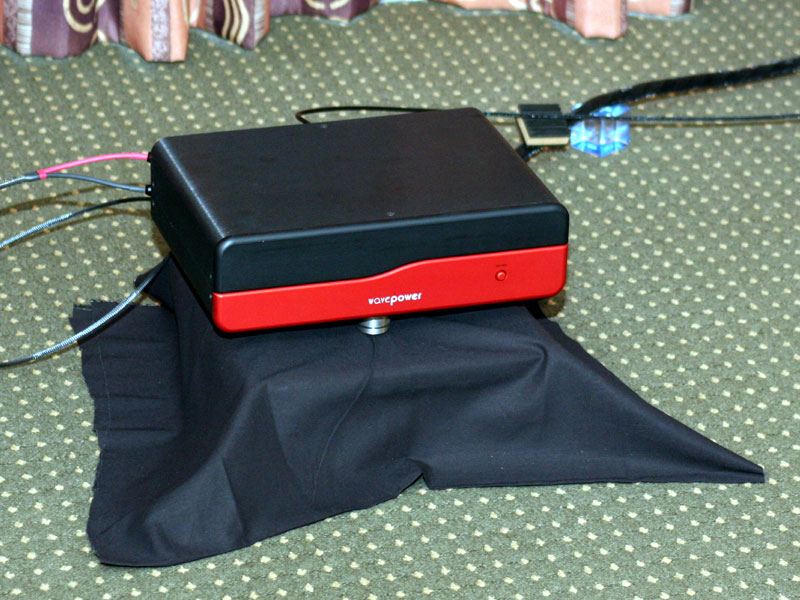 Weighing under ten pounds, the new Audience Wavepower mono amplifier ($18,000/pair) still packs a powerful wallop: 400 watts at 8 ohms and 650 watts at 4 ohms. Of course, it uses a class-D circuit, this time the Hypex Ncore module, which boasts of neutrality that gives designers "total control over how your product sounds." Audience packs the amplifier with its own technology, including a custom Ohno-wire input transformer, an Audience-designed input circuit, and Audience power conditioning. The Wavepower is point-to-point wired throughout and comes with an Audience Au24 powerChord.
© The Audio Beat • Nothing on this site may be reprinted or reused without permission.