THE Show Newport 2012 • Hot Product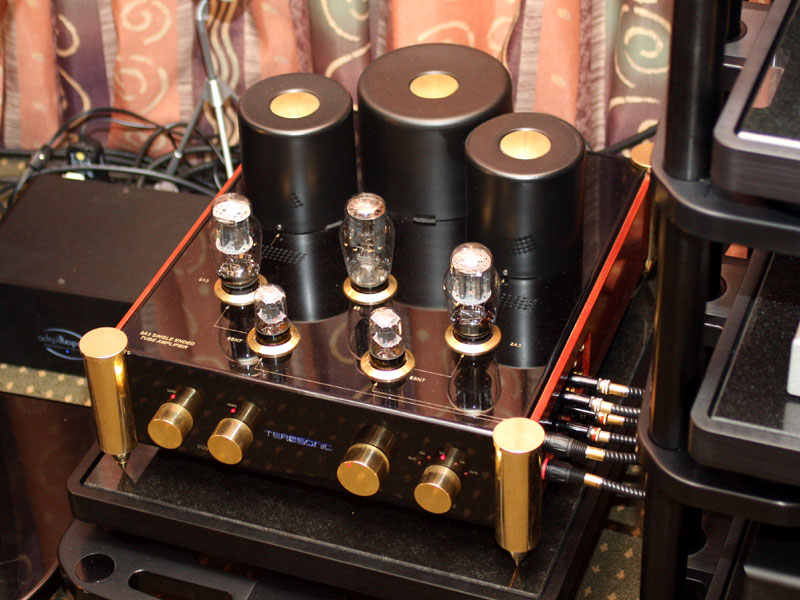 Known mostly for speakers, Teresonic also has a pair of SET integrated amps in its product line that are copacetic with the company's high-sensitivity speakers. The Reference 2a3 (above, $15,000) offers just 2.5Wpc. It runs in class A and uses no feedback or capacitors in its signal path. All of its tubes are NOS, so undoubtedly chosen solely on the basis of their sonic abilities within the circuit -- just as audiophiles do it.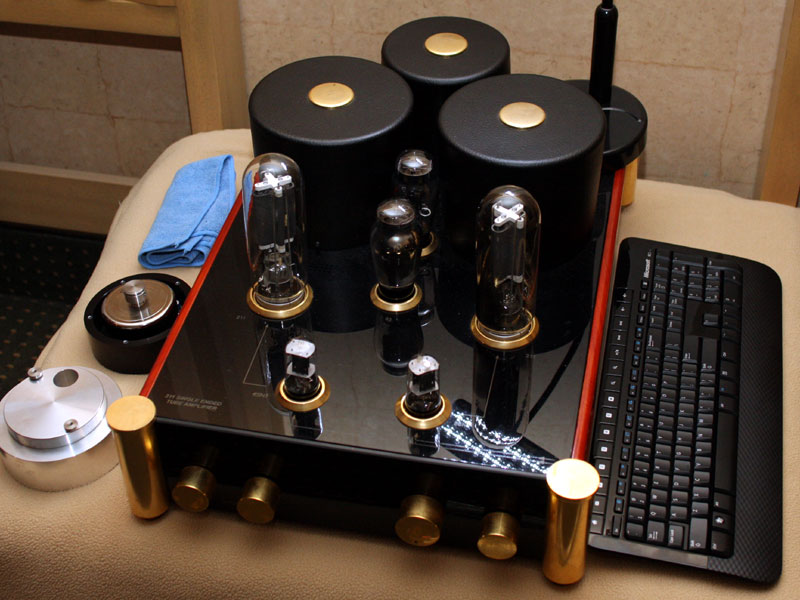 New is the 12Wpc Reference 211 ($28,000), which also has no caps in the signal path and uses NOS tubes. Teresonic calls it "a special order product," mostly because of the very limited availability of its tubes.
© The Audio Beat • Nothing on this site may be reprinted or reused without permission.