THE Show Newport 2012 • Best of Show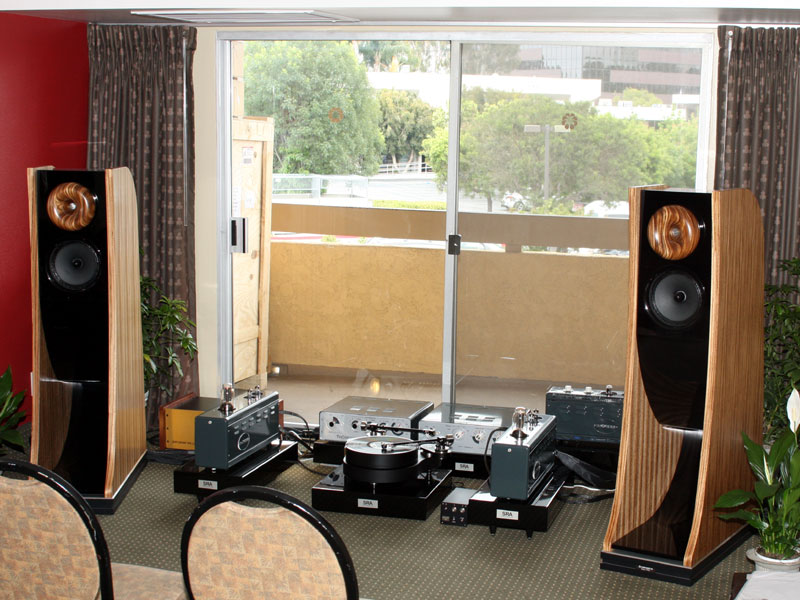 Highwater Sound's Jeff Catalano obviously wanted to be at this show bad. He drove all the way from New York City to demonstrate a new TW-Acustic turntable and new Cessaro speakers along with electronics from Thoress. You expect abundant liquidity and midrange splendor from such a system, but this one had OTL-like midrange transparency, fiery dynamics and quick-paced bass, along with low-level resolution that rivaled any we heard at the show.
The turntable was the Raven GT ($10,000), which was the platform for two TW-Acustic 10.5 tonearms ($5500 each) and Miyajima Labs Shilabe stereo ($2600) and Premium BE Mono ($1250) cartridges. The speakers were 97dB-sensitive Cessaro Chopins ($40,000/pair), which Thoress 845 SE monoblocks ($14,000/pair) drove with ease. All support platforms were from Silent Running Audio (Jeff must not have had space in the van for an SRA rack). Speaker cables were from Pranawire and interconnects from High Fidelity Cables. The power cords and power conditioner were Silver Circle Audio products.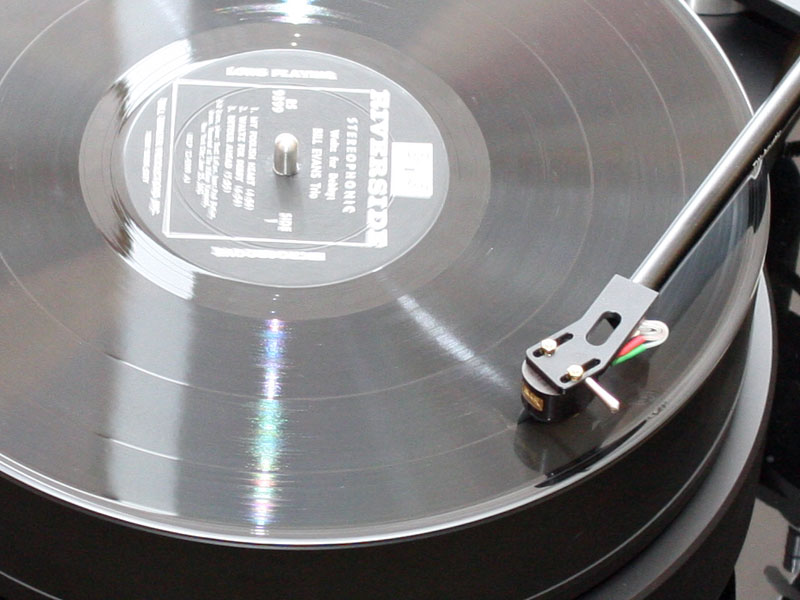 It never hurts your chances for "Best of Show" sound (at least as far as we're concerned) to be playing an original black-label stereo pressing of Waltz for Debby when we drop by.