THE Show Newport 2012 • Hot Product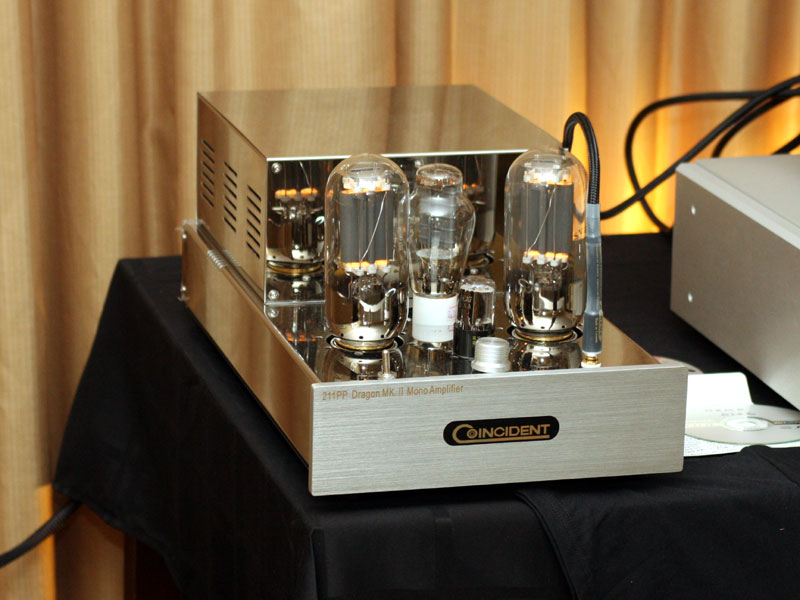 While it's not exactly news that Israel Blume of Coincident Speaker Technology also designs electronics, the Mk II version of his Dragon 211-based push-pull monoblock is new. A thousand-dollar increase in price -- to $10,999 per pair -- nets a larger, heavier chassis, dual power transformers, and increased power-supply capacitance.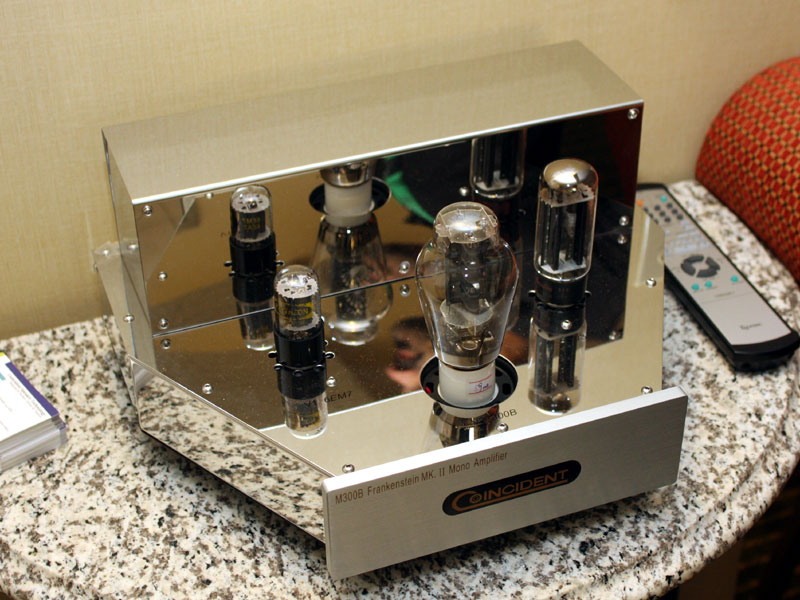 Not new are the Frankenstein M300B monoblocks, which offer 8 watts each from a single 300B output tube. Israel alternated between these and the Dragon Mk IIs on his Pure Reference Extreme speakers.
Israel has hit upon a near-magic formula for successfully selling both factory direct and through dealers, one that relies on discipline -- and demand for his products that taxes his ability to produce them in sufficient numbers. Fascinating stuff that we hope to cover in some depth in the future.