National Audio Show 2013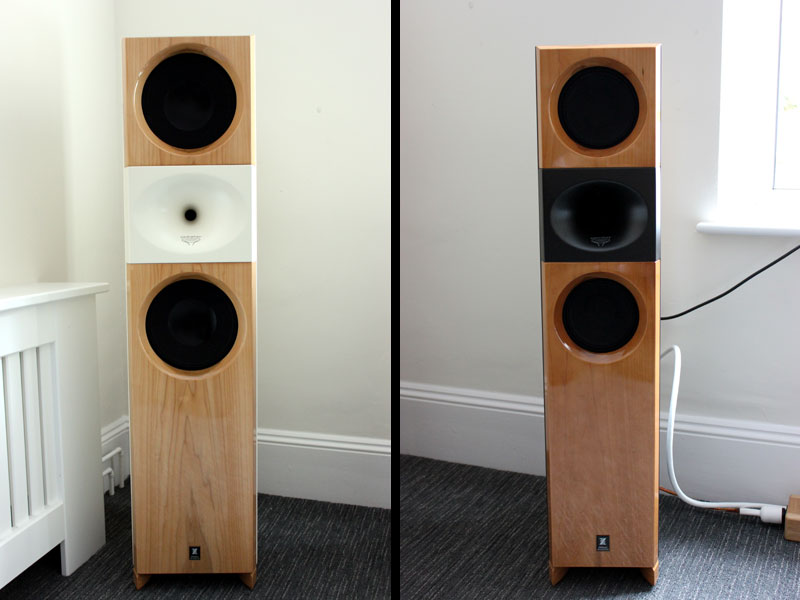 Zingali Acoustics' new Home Monitor series of floorstanding speakers includes the Home Monitor 2.1 (left, £6495/pair) and Home Monitor 2.6 (right, £3,750/pair). Both are notable for the inclusion of a single Omniray waveguide situated between two bass drivers. A hand-finished, bi-radial midrange/treble horn, the Omniray provides 140 degrees of dispersion at a depth of just 13cm. The Home Monitor series uses a revised D'Appolito array and is available in matte or piano-lacquer finishes.
© The Audio Beat • Nothing on this site may be reprinted or reused without permission.